Vasco launch competitive trade-in offer
Authentication specialist Vasco has announced a trade-in offer designed to attract rival customers
Software security firm Vasco has launched a trade-in offer "Break The Chains" directed towards businesses in Europe, the Middle-East and Africa migrating to VASCO authentication solutions.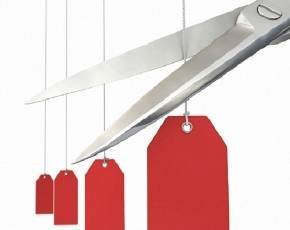 Kicking off this month the campaign is designed to grow market share with companies receiving up to 50% off the recommended list price for a qualified trade in on Vasco's authentication solutions.
The details of Break the Chains reveal benefits such as 40% discount on all server software, software authenticators and maintenance and 50% discount on a wide choice of hardware client devices.
The deal includes usual benefits to Vasco customers such as back-up authentication solution through SMS and access during transition to VASCO Certified Partners and in-house Security Competence Center.
To sustain the competitive replacement campaign, VASCO's distributors and resellers can request a free mobile starter pack for 5 users.
The company announces the programme on the back of disappointing results for the first half and second quarter of the financial year with revenue down 20% in the quarter year on year and 8% on the half year.