Trustmarque in £43m MBO
Midmarket buyout specialists Dunedin steer Trustmarque to next stage in its managed services evolution
Trustmarque has completed a £43m MBO from previous backers LDC in a move designed to help the York-based solutions and services provider meet its long-term goals.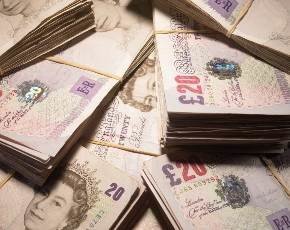 York-based Trustmarque - which has grown over its 25-year into a 180-strong business spread across three sites - has made no secret of its ambition to expand its professional and managed services offering, and according to CEO Scott Haddow, the MBO will support this.
"Dunedin's investment is a key milestone in the evolution of the business. Trustmarque has developed significantly over the last four years," he said. "Our ambition now is to cement our position as an independent end-to-end technology services provider and the trusted adviser of choice for blue chip and large government enterprises."
"Dunedin took the time to understand our business, the journey we are undertaking and our long term goals. They share our passion and drive and recognise the opportunities that lie ahead," he continued.
Dunedin partner Mark Ligertwood added: "The UK market for software and IT services is currently worth an estimated £40bn and is expected to grow at 2% to 5% to 2016. The UK's IT market is second only in size to that of the US and Japan and the growth opportunities are significant as private and public organisations invest in the latest products to increase business efficiency.
"Trustmarque has earned extensive market recognition for its performance to date and this is very much to the credit of its first class management team. We share their vision for the continued transformation of the business and look forward to working with them."
Trustmarque made sales of over £130m in the 12 months to 31 August 2012, with key vendors including McAfee, Microsoft and VMware, and a client list that includes names such as Capita, HMRC, the MoD, and Sainsbury's.
It was also ranked 54th in The Sunday Times' 2013 league of the best small companies to work for in the UK, and was shortlisted by the National Business Awards scheme.