Bunyard leaves Ingram Micro
Jon Bunyard has left Ingram Micro as part of a number of management changes the distributor has made
Ingram Micro is moving ahead quickly with a reorganisation that will see it establish its Advanced Solutions Division but has meant it has bid farewell to industry veteran Jon Bunyard.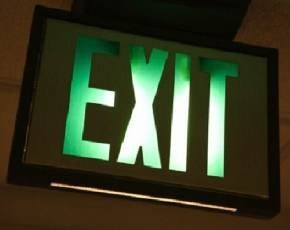 The announcement about the formation of the new division emerged last month but it has since emerged that the ramifications of the management changes have meant the end of Bunyard's time at the distributor.
One of his career highlights at Ingram was helping steer through and integrate the acquisition of CCD back in 2009 and the distributor wished him well with, "his future endeavors".
"On May 15th Ingram Micro Europe announced our Advanced Solutions Division. We are making several changes in the organization that will enable us to accelerate the success we are already enjoying including some internal promotions of our key people. Julian Thompson will oversee both our Sales organization and our Advanced Solutions Division," said Executive Managing Director for Ingram Micro UK and Ireland, Brent McCarty.
"We are moving forward quickly with regards to these initiatives in the UK and prior to formalizing this new division have had some great success already. As a result if these changes Jon Bunyard has left Ingram. Jon did a great job for us, helping to lead and integrate the CCD acquisition we did in 2009. He's a strong Executive and we wish him the very best in his future endeavors," he added.