Tintri sets out to rearticulate channel vision
VM-aware storage specialist wants to re-educate its partners following a major product refresh
VM-aware storage platform provider Tintri has set out to rearticulate its UK channel plans as its core market continues its rapid evolution.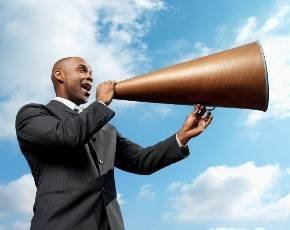 Gavin Leyfield, appointed as EMEA channel manager earlier this year, said that the firm was moving away from a relatively niche focus around storage platform provision for virtual machines towards making its customers more efficient through unlocking entire workloads.
To this end it has launched two major new portfolio updates so far this year, introducing a new reference architecture to deliver high-performance, low-cost infrastructure for VMware Horizon View, and introducing Version 2.0 of its Tintri Operating System, which it says will provide new levels of virtual machine agility to meet the increasingly dynamic requirements of the software-defined datacentre market.
"We are repositioning our vision with regard to the partner community and giving them the opportunity to take that to market," Leyfield said. "For us it's a maturity of vision and technology, and we need to re-educate the channel and help them position it alongside ecosystem partners like VMware or Cisco.
"Storage vendors see us as a very compelling complementary technology – we're not a direct replacement for SAN storage, you can't throw out NetApp or EMC overnight – but we're an augmentation," he explained.
"A lot of our channel partners are NetApp, IBM, EMC channel partners as well. [Our technology] is disruptive, offers better margins and allows you to open other doors, and for smaller and midmarket resellers we give them an opportunity to get into enterprises that HP or EMC would take direct."
Tintri signed a pan-EMEA contract with Arrow in late 2012 – it already works with Zycko in the UK – and has been working hard to bring new partners into the fold.
Leyfield said the firm planned to go to about 20 to 30 UK partners, with maybe 200 on a regional level.
Read more on Storage Virtualisation Solutions and Services