Dire state of PC market hurts Intel
The terrible state of the PC market continues to send ripples out across the industry with Intel's Q1 numbers showing the impact of market softness
The ongoing decline in the PC market is taking its toll on Intel with the chip maker's traditional market continuing to drop away as users choose to use other devices.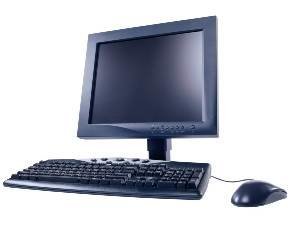 Intel's PC client group revenue dropped 6.6% sequentially and 6% year-on-year to $8bn but the data centre group climbed 7.5% compared to the first quarter last year for the three months ended 30 March.
Revenues of $12.6bn and net income of $2bn missed expectations and when it came to talking about the positives the president and CEO Paul Otellini focused on products away from the desktop.
"We shipped our next generation PC microprocessors, introduced a new family of products for micro-servers and will ship our new tablet and smartphone microprocessors early this quarter," he said.
"We are working with our customers to introduce innovative new products across multiple operating systems. The transition to 14nm technology this year will significantly increase the value provided by Intel architecture and process technology for our customers and in the marketplace," he added.
He said that the market had been soft and it was predicting just a low single digit increase for revenue for its full year as it would be sticking to previous forecasts.
Recent figures from both IDC and Gartner have highlighted the extent of the decline in the first quarter in the PC industry. Global shipments, according to IDC, fell 13.9% year-on-year to 76.3m, while Gartner found an extra 3m units from somewhere, saying that 79.2munits were sold, equalling a year-on-year decline of 11.2%.
Picture credit: Ryan McVay