ScanSource gets new Euro MD in restructure
Comms VAD hopes its restructuring plan will act as a trigger for future growth around its key vendors
Networking and comms VAD ScanSource has announced the restructuring of its Communications business unit in Europe to support its strategy for profitable growth.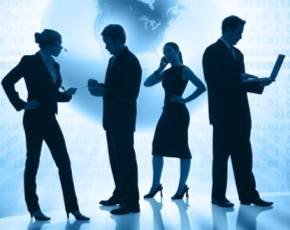 The new structure includes a new leadership position taken by Rudy De Meirsman as Managing Director for ScanSource Europe Communications, responsible for implementing the strategy.
De Meirsman will report to Buck Baker, interim president of ScanSource Europe.
"Rudy has proven himself as a leader with the experience we need to take the next step in our Communications business in Europe," said Baker. "These moves will provide focused leadership and operational efficiencies, as we continue to implement our pan-European strategy to serve our key partners, including Avaya, Extreme, LifeSize, and ShoreTel."
De Meirsman joined ScanSource in 2010 and served as the senior director of merchandising for the company's communication business unit in Europe. He has over 20 years of experience in the industry with previous positions at Plextor Europe and Tech Data.
The restructuring also provides approximately $3.1m in cost savings from the elimination of positions and the centralisation of support services involving moves of certain functions to the US though the company expects one time costs of $1.2m including related severance expenses.
"ScanSource continues to adapt our business model to better address the changing demands of the global marketplace," commented CEO Mike Baur. "The new scale of our operations fits with our present vendor and sales opportunities, while positioning us for future expansion as we add to our vendor portfolio and pan-European geographic reach."
"This strategy will allow us to be more efficient, while positioning our Communications business unit in Europe for profitable growth."