Comstor adds managed video financing options
Westcon-owned distie is intent on helping the channel grab a larger slice of the multi-billion pound video market
Comstor has teamed up with managed video provider UCi2i and Cisco Capital Financing to deliver a new all-in-one hosted video conferencing service called Video Ready.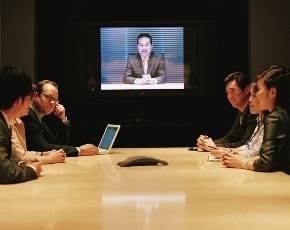 The Cisco specialist signed on to sell UK-based UCi2i's managed video services portfolio back in October 2012 and is now taking the relationship to the next stage with the addition of what it promises will be hassle-free on- and off-premise video collaboration.
The Video Ready bundle includes a video endpoint, a three-year maintenance and support contract and UCi2i's Connect video managed services plan.
According to Comstor it requires no on-site infrastructure, management, support or expertise, substantially lowering cost barriers to video adoption among customers.
Comstor EMEA executive VP Andreas Dohmen said the service could be a perfect fit for businesses wanting high-quality collaboration options but lacking the in-house expertise or financial resources to take it on themselves.
Cisco EMEAR director of partner operations sales, Philip Wright, added: "By combining our expertise with UCi2i services and the knowledge-base of Comstor, a broader range of customers can now experience all that unified collaboration has to offer."
---
Image credit: Ryan McVay