Elastichosts makes cloud services offering global
Cloud services provider Elastichosts has taken the wraps off four data centres across the globe to provide resellers selling to multinational customers with more options
Cloud services specialist Elastichosts is expanding its operations globally providing its existing resellers with a chance to support customers outside the UK.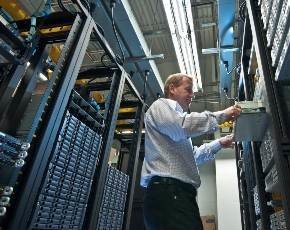 The firm is opening four data centres in Asia, Australasia, Europe and the US adding to its two centres in the UK and three in the US.
With many customers preferring to use a local data centre to house their information the establishment of a data centre in Amsterdam along with others in Hong Kong, Sydney and Silicon Valley should give British-based resellers more options to provide for multinational users.
"Through the launch of these new data centres, we are able to improve redundancy, minimise latency, offer a choice of jurisdiction and bill in local currency," said Richard Davies, CEO at Elastichosts.
He added that the demand for cloud services, with the cost savings and increased efficiency that came with it, was picking up globally and customers wanted to be supported, "regardless of geographical boundaries".