Michael Dell argues private will support strategy shift
In his comments accompanying the announcement of a buy out of Dell the founder and CEO Michael Dell has indicated it needed to go private to help deliver strategy changes
Michael Dell has revealed that although it had made progress changing the business, moving away from a reliance on hardware, it still ha some way to go and would have more chances of succeeding in private hands.
As he announced plans to lead a buy back of the company he founded the Dell CEO, talked of long-term strategies and goals that it still intended delivering even with a change in ownership.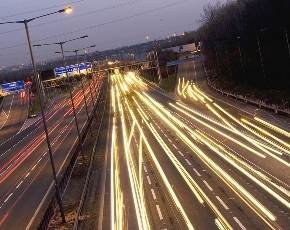 "I believe this transaction will open an exciting new chapter for Dell, our customers and team members. We can deliver immediate value to stockholders, while we continue the execution of our long-term strategy and focus on delivering best-in-class solutions to our customers as a private enterprise," he said.
"Dell has made solid progress executing this strategy over the past four years, but we recognize that it will still take more time, investment and patience, and I believe our efforts will be better supported by partnering with Silver Lake in our shared vision," he added referring to the venture capital partners in the bid.
Egon Durban, a managing partner at Silver Lake, talked of Dell being a visionary in the industry and someone that commanded a leadership position in the tech world.
"Silver Lake is looking forward to partnering with him, the talented management team at Dell and the investor group to innovate, invest in long-term growth initiatives and accelerate the company's transformation strategy to become an integrated and diversified global IT solutions provider," he said.
The bid has offered a 3% premium to shareholders but Dell and backers are arguing that compared to the share price the day before buy back rumours started the offer, valuing the company at $24.4bn is up 25% on the 11 January closing price.
Alex Mandl, lead director of Dell's board of directors, said it backed the Michael Dell bid but there was still an opportunity for it to consider better offers.
Credit: Flickr: The Highways Agency