Enterprise architects taking more control of IT spend
Service providers looking to get maximum value out of their customers should look to target enterprise architecture (EA) practitioners, who are beginning to exert much more influence over IT budgets
Service providers looking to get maximum value out of their customers should look to target enterprise architecture (EA) practitioners, who are beginning to exert much more influence over IT budgets.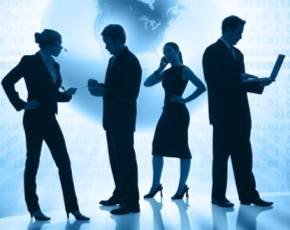 According to new stats from analyst house Gartner, 50% of EA practitioners now have a significant impact on enterprise IT budget activities and decisions.
Based on a survey taken in July 2012, Gartner's data reveal that EA practitioners now have final decision making influence on $331bn (£205bn) in worldwide enterprise IT spend, and a great deal of influence on $774bn (£481bn) worth of spend.
"This new generation of EA practitioners offers technology and service providers (TSPs) with an opportunity as well as a threat," said Philip Allega, managing VP at Gartner.
"TSPs should develop targeted marketing to this new generation of EA practitioner as they have a significant influence on their organisation's buying decisions. Those that fail to understand the priorities, strategic focus and impact of EA practitioners will jeopardise their ability to sell into an organisation."
Allega said that Gartner now overwhelmingly found EA practitioners focused on delivering on business value and strategic transformation, with 68% of organisations questioned taking this route.
With 18% businesses surveyed saying they were either restarting or renewing their EA efforts and 34% initiating EA for the first time, the channel could benefit from targeting a new generation of practitioners, suggested Allega, particularly as those embarking on the journey for the first time tended to look first and foremost at consolidation, standardisation and cost management within their IT estates.