MicroScope's top stories, week ending 7 December 2012
Our regular look back at some of the most widely read channel news stories from the past seven days
Warning sounded over complicated cloud standards
The cloud industry might have bemoaned the lack of agreed standards in the market but one of those players instrumental in helping define the direction could go in has warned that coming up with the wrong solution could cause more problems than it would solve.
The APM Group, the Cloud Industry Forum's certification partner, has reacted with caution to the start of EU backed moves to introduce standards into a market that has suffered because some customers have avoided getting involved with a technology that lacks standards.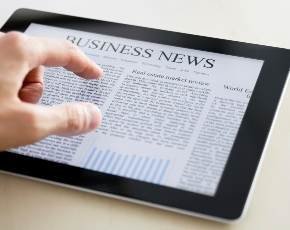 The European Commission revealed its cloud strategy with the European Telecommunications Standards Institute starting to work with other stakeholders to work out standards around interoperability and security.
"There is no denying that the advancement of pan-European cloud standards would be a positive development – not least because our American counterparts have been so adept at regulating their own industry. Standards will be key to arriving at a common framework for cloud services, encouraging end user confidence, removing any uncertainty that surrounds the industry, and building a solid base upon which innovation can thrive. But to achieve this it's vital that the standards that are eventually arrived at are carefully considered and appropriate," said Richard Pharro, CEO of APM Group.
Phoenix covets more enterprise contracts in second half
Phoenix IT Group management has been talking about its projected strategic direction during the second half of its financial year and says it is already reporting growing success in major accounts.
Speaking to MicroScope following its recent half-year results announcement, sales director John Hall said the firm would be sticking to the course it had previously set out, and was now beginning to see the fruits of its efforts.
The integrator has hit the headlines in recent months thanks to the resignation of its CEO David Courtley and the discovery of a £17m accounting irregularity at its Servo subsidiary, which precipitated a massive write down.
Weakened Westcon forces Datatec downgrade
Datatec has issued a downbeat trading update after a much weaker performance in recent weeks than expected at comms, network and security distie Westcon.
In a brief statement to the markets on the morning of 3 December, South Africa-based Datatec, which also runs integrator Logicalis, said that it now considered it unlikely it would make its published full-year sales forecasts.
Spirit of HP a strength for Whitman
HP CEO Meg Whitman sought to reconnect the company with the spirit of its founders as she offered a strong defence of its performance to EMEA customers and partners at HP Discover 2012 in Frankfurt.
Emphasising the company's heritage in the IT industry, she said it was "hard to kill founder DNA" and referred to HP on several occasions during her speech by its old name of Hewlett-Packard.
Micro-P snaps up C2000 staffer to run consumer business
Micro-P has appointed former Computer 2000 consumer business development manager Caroline Hope as its new general manager of Consumer Electronics.
The DCC-owned distie is in the process of beefing up its consumer business, and claims that its emphasis on in-depth industry and product knowledge and a commitment to best-of-breed partner services have helped it to more than double year-on-year sales.
Harbridge steps into CEO role at Stone Group
Stone Group's finance director Simon Harbridge has stepped up to take the CEO role after getting the backing of the board to take over the IT manufacturer.
HP aims to open up midmarket for storage resellers
HP has thrown down the gauntlet to Tier 1 storage rivals, claiming it can help customers escape fragmented architectures and complex environments with a single architecture that encompasses primary storage, data retention and data protection.
On-premise software still has options in a cloud world
On-premise software providers have plenty of years left delivering a traditional shrink-wrap option as customers look for it as an option to run alongside the cloud.
Cook shakes up Apple supply chain with move to US
Apple CEO Tim Cook has revealed plans to shake-up the vendor's supply chain by moving production of one of its lines of Mac computers to the United States.
ComputerLinks has increased the options it can provide the channel, targeting resellers selling smartphone solutions with the signing of Globo.