Dot Hill hopes to woo channel
SAN storage vendor, Dot Hill Systems, is attempting to drive the adoption of its AssuredSAN storage products by launching try-and-buy and trade-in programmes
SAN storage vendor, Dot Hill Systems, is attempting to drive the adoption of its AssuredSAN storage products by launching try-and-buy and trade-in programmes.
The aim is enable customers to evaluate performance and features of the products and compare them to rival products.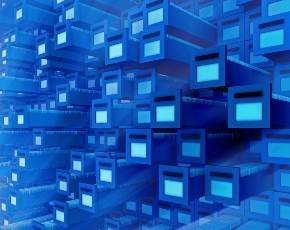 The company claims the trade-in programme, for example, will allow customers to access its storage products at "attractive" prices while reducing maintenance costs.
The try-and-buy programme centres on its AssuredSAN Pro 5000 Series and AssuredSAN 4000 and 3000 Series and offers customers the products on a 30-day trial basis.
Brad Painter, vice president of channel sales, Dot Hill said the schemes will allow its resellers to extend their customer reach by reaching out to end-users in new ways.
The company believes that when customers see the real-time tiering capabilities of the AssuredSAN Pro 5000 Series and the performance advantage of the AssuredSAN 4000 Series, and compare them to competitor products they will view the products favourably.
Evaluator Group, an independent company said that that the AssuredSAN Pro 5000 Series has the optimal characteristics for exchange storage and delivers cost-effective performance for virtual servers.
The AssuredSAN Pro 5000 Series takes tiered storage beyond batch migration, with autonomic, real-time data tiering. The AssuredSAN 4000 Series shares the same architecture as the AssuredSAN Pro 5000 Series and is designed to deliver up to 5200 MB/s of sustained sequential read throughput and up to 3000 MB/s of sustained sequential write performance.
Read more on Storage Area Network (SAN) Solutions and Services