Avnet TS reshuffle sees new services role for Magirus
Avnet Technology Solutions has shuffled the deck in the wake of its acquisition of Magirus, handing the role of EMEA services veep to the firm's eponymous COO Christian Magirus
Avnet Technology Solutions has revealed details of its executive management reshuffle in the wake of its acquisition of Magirus, handing the role of EMEA services veep to the firm's eponymous COO Christian Magirus.
Meanwhile, Magirus CEO Fabian von Kuenheim is to step down from day-to-day operations although he will continue to hang around in an advisory role. Other key Magirus managers will transition into new roles at Avnet, too.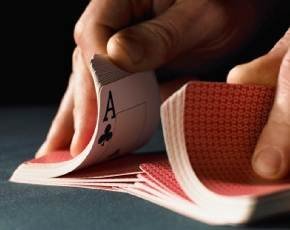 Magirus' new role will see him take charge of Avnet's services businesses WBT, Client Solutions, Ascendant, Canvas, Colt cloud services and Mattelli. He will also take charge of dotted-line responsibility for all in-country services, save vendor resold services.
According to the distie this underlines the significance being placed by the firm on the development of its services offerings to support the channel.
Avnet will also be introducing a new four-region structure across EMEA, with UK and Ireland, computer components and integrated solutions SVP Sukh Rayat – who only recently took charge of the UK ops following John Toal's departure – take charge of the Northern Region.
Control of the Central and Eastern regions will be handed to vice presidents Roman Rudolf and Judith Ecker, while enterprise sales and marketing SVP Miriam Murphy will be handed the West region.
Avnet TS EMEA president Graeme Watt said the new structure would drive more collaboration between its country units and EMEA-wide structure.
"It will also enable us to accelerate the regionalisation and centralisation of resources in a way that better supports the business," he said. "With this structure, we will significantly enhance our customer focus and engagement."
In its most recently quarterlies for the three months to the end of September, Avnet TS made EMEA sales of $635.5m (£395.6m), down 18.4% year-on-year, as regional weakness persisted.
---
Image credit: Michael Blann