Juniper Networks profit wiped out after restructuring
Juniper Networks has seen its quarterly net profits for the three months to the end of September 2012 all but wiped out after a massive restructuring bill
Juniper Networks has seen its quarterly net profits for the three months to the end of September 2012 all but wiped out after a massive restructuring bill.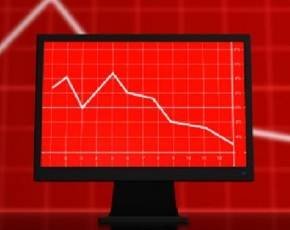 Net income at the firm plunged 80% to $16.8m (£10.49m) compared to the year-ago quarter. Growth in sales of 4% to $1.12bn came mainly from its services business.
Unsurprisingly, the European debt crisis played a significant role in dragging down the numbers, with Juniper among a number of network companies struggling to find much to be cheerful about as key carrier customers continue to keep a close eye on their wallets.
CEO Kevin Johnson said that Juniper's recent product introductions were beginning to gain traction in the marketplace, but said that the company would continue to try to eke out savings and find further efficiencies where possible. Note that it has already embarked on a substantial round of redundancies, which is now largely complete, according to CFO Robyn Denholm.
Denholm added: "Long-term demand fundamentals for high-performance networking continue to be positive, yet customers remain cautious in the near-term environment."
Juniper expects sales for the fourth quarter to be roughly flat and is looking for net income per share of between $0.19 and $0.22.