Ultrabook pricing must drop further to kick-start market
Hardware vendors pinning their hopes on the much praised ultrabook form factor will have to accept deeper price cuts if their unit sales are to match up to expectations
Hardware vendors pinning their hopes on the much praised ultrabook form factor will have to accept deeper price cuts if their unit sales are to match up to expectations, according to new stats from IHS.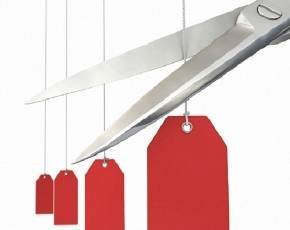 In its latest Compute Platforms Topical Report, the information analytics provider slashed its previous 2013 ultrabook shipment forecast by 17 million units to 44 million, and said that average selling prices need to come down into the $600 to $700 (£350 to £450) price bracket.
IHS said that if vendors can get Windows 8 ultrabooks – incorporating attractive features such as touchscreen – into the marketplace at this price point, then a good chance exists for strong sales in 2013. If, on the other hand, prices remain at the $1,000 (£600) level, then sales would struggle.
"With the economy languishing, ultrabook sellers may have trouble finding buyers at the current pricing, especially with fierce competition from gadgets such as the iPhone 5, Kindle Fire HD and forthcoming Microsoft Surface," said IHS senior principal analyst for compute platforms, Craig Stice.
Recent findings from channel-specific analysts Context suggest that the needed slide in ASPs may already be beginning. Context's Senthuran Premakumar said that UK growth in ultrabooks was looking slow but sure in the enterprise environment.
But with Intel using its Developer Forum conference to proclaim that the mid-2013 introduction of its new 'Haswell' microprocessor will be a once-in-a-decade opportunity to reinvent the PC, with the chip expected to catalyse ultrabook sales, the channel could be waiting a few more months before it can begin to cash in.