Channel Telecom, Abtec sign on to support Virgin channel ambitions
Virgin Media Business (VMB) has signed two new Strategic Alliance Business Partners in the shape of Channel Telecom and Abtec Network Systems to target smaller resellers and dealer partners
Virgin Media Business (VMB) has signed two new Strategic Alliance Business Partners in the shape of Channel Telecom and Abtec Network Systems to target smaller resellers and dealer partners, a market that up to now it has left untapped.
With Abtec addressing partners in the north of the UK and Channel Telecom taking responsibility for the south, VMB hopes to make it easier for smaller partners to get their hands on its data product services, while backing off the support elements to firms better equipped to handle the needs of small partners.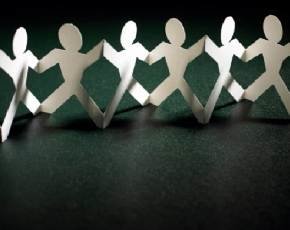 Clifford Norton, managing director at Essex-based Channel Telecom, explained that the partnership would be supporting commission-based partners "selling maybe a circuit here and there" that Virgin's own channel organisation was unable to reach.
Channel Telecom's offering will include added support, white-label options for partners at the larger end of the target range, and special pricing offers.
"The pricing we've negotiated really is quite fantastic," said Norton. "Going up against anybody else selling standard Ethernet and data products, we will be significantly cheaper.
"It's great to see a carrier that wants to invest in the channel, which is contrary to a lot of carriers that are scaling back," Norton added.
VMB business partner head Jason King said the firm wanted to make sure that small players were still able to get the best support and access to its products in spite of their size: "With our Strategic Alliance partnerships we have found a way to deliver this and have chosen partners that are able to deliver a truly Virgin experience.
"This is part of our ongoing commitment to deliver a better channel programme than any of our competitors," said King.
---
Image credit: Creatas