Apple dominating tablet market
Apple is dominating the tablet world with a global share that none of its rivals are anywhere close to matching or threatening over the rest of this year
Apple has retained an iron like grip on the tablet market holding a 70% global share in the second quarter clawing back ground it lots last year.
The iPad maker had a 69.6% market share in the second quarter, according to figures from IHS iSuppli, with 17m of the latest model of Apple's tablet shifting in just the last three months.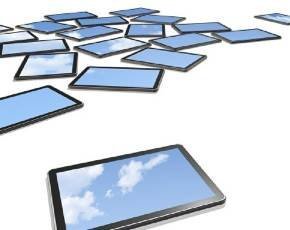 The closest rival to Apple was Samsung but it could only muster a 9.2% share with Amazon coming in third with 4.2%.
The level of the market now enjoyed by Apple is close to matching its 70% high in Q1 last year and things are set to continue to go in the vendor's favor if the expectations of a 7" tablet in the third quarter turn out to be accurate.
"Apple is making all the right moves to rebuild its dominant position in the tablet space," said Rhoda Alexander, director, tablet and monitor research for IHS.
"The company is pushing visual performance boundaries with the new iPad, while providing value customers with a lower-priced alternative, the iPad 2. With the expected entrance of the 7-inch version of the iPad in September, Apple is sending a clear message that it plans to dominate this market over the long term," she added.