Weak Europe hurts Avnet
Weak economic conditions across EMEA hit Avnet in the second half of the distributor's fiscal year
Avnet was hit by a weak performance across EMEA dragging down its revenues and net income making the second half of its fiscal year a tough one.
The global distributor revealed year-end and fourth quarter results that were down across the board with a 3.1% revenue drop for the year to $25bn and a 15.3% drop in GAAP net income to $567m.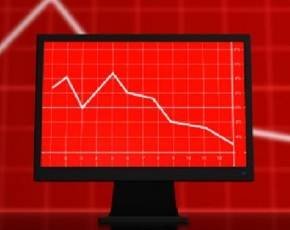 The first half of the year, which Avnet ends on 30 June, featured the impact of components shortages on the global supply chain and the second half saw further weakness across Europe.
The technology side of the business saw its revenue for the fourth quarter decline by 13.8% with EMEA suffering a 22.9% decrease to $676.1m.
Rick Hamada, CEO of Avnet, said that progress had been made by the EMEA operation and it would be improved once it completed the acquisition of Magirus, which would provide it with $500m of additional annual revenue.
But most of the focus of the last few months has been to try and trim the fat internally and reduce costs where possible.
"As growth rates declined, we applied our value based management discipline across the portfolio and initiated targeted restructuring actions in order to focus our resources and opportunities for growth and margin enhancement," he said.
"Associated with these initiatives, we reduced expenses and exited some revenue streams in underperforming business units while realigning resources in the parts of the portfolio where we experienced revenue shortfalls," he added that it could not offset all of the gross margin loss from revenue decline but it did "mitigate a meaningful portion of the impact".