MicroScope's review of the month: January 2012
The channel was quick to get back into the swing of things after the Christmas break.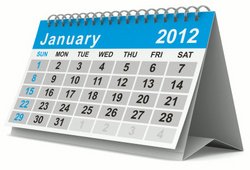 The channel was quick to get back into the swing of things after the Christmas break. January saw a glut of industry news, with the retail sector licking its wounds, as well as the usual crop of departures, arrivals and tubthumping statements as the channel's best and brightest looked for new challenges in a new year.
We looked back at some of the stories that grabbed the attention of visitors to MicroScope.co.uk during the last 31 days.
Comet January's retail sector black sheep
It was all hands to the PR pumps at Comet after Microsoft commenced legal proceedings against the retailer, accusing it of creating and selling more than 94,000 counterfeit copies of Windows Vista and XP.
Microsoft general counsel, worldwide anti-piracy and counterfeiting David Finn said the retailer's actions were "unfair to customers" and said Microsoft expected better of its retail community. Comet, for its part, claimed it had not done anything wrong and would be defending itself against the Microsoft action.
The move, backed by FAST, came at an interesting time for Comet, which is in the middle of being sold by its parent. Its woes would only deepen later in the month when it was revealed that sales slumped 15% in local currency and 14.5% on a like-for-like basis, with flat web revenues.
Elsewhere in the retail sector, Carphone Warehouse said things were looking good as it closed the door on its doomed Best Buy 'big box' JV for good, and praised tablets to the skies. Dixons Retail was also getting gooey-eyed over the little touchscreen marvels, claiming iPad sales had kept the wolf from the door. Of course, we now know that even as he reported its Christmas figures, boss John Browett already had one foot out the door, and will shortly take charge of Apple's worldwide retail operation.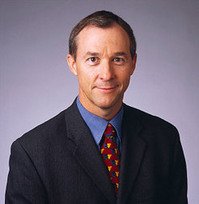 The director now boarding...
Industry bosses always seem to get itchy feet at this time of year, perhaps after making tipsy resolutions on 31 December. January 2012 was no exception, with some big names upping sticks.
Perhaps the biggest names on the list this year were Ingram Micro's Greg Spierkel, who passed the torch to COO Alan Monie, and RIM's co-CEOs Jim Balsillie and Mike Lazaridis, who quit as the BlackBerry maker's troubles deepened.
Avaya's Jeremy Butt also elected to call it a day in January, and is heading off in search of new challenges, while more locally, Avaya UK channel director Niall Anderson made the leap into reseller country. Elsewhere, education specialist RM bid farewell to Rob Sirs after just three months in charge.
Meanwhile, in the arrivals lounge, ex-Acer boss Gianfranco Lanci popped up at Lenovo, Pascal Bourguet replaced Trevor Evans at the helm of HP PSG UK channel sales director, and Nick Lowe joined AppSense to run EMEA sales.
The distribution community were also shuffling their execs, with Azlan giving Nigel Dunn control of its HP business and Avnet's Bruce Hockin took charge of the distie's solutions biz.
On a sadder note, the channel also bid a more final farewell to one of its own in January, with the death being announced of David Hurley, who set up reseller Anglia Business Solutions in 1981.
Hurley will be remembered for his crucial role in developing the direction of the company and establishing it as a strong player in the fresh food industry. All the channel's thoughts are with his family at this difficult time.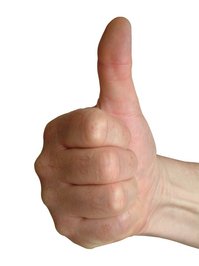 New year, new programme
What better time to enhance one's partner programme than at the start of a brand new year. The vendor community got busy in January, with a number of announcements around channel policies from some big hitters.
EMC and Panda Security both got a huge thumbs up in January, with EMC announcing it would hand over 800 direct accounts to the UK channel and Panda scrapping its direct business for good.
HP said it would be looking for more cloud and networking partners to ramp up its business and said it would continue to offer the channel a financial support package as tough economic times look set to continue.
Dell, meanwhile, showed off a range of enhancements for its storage programme and gave us a tantalising glimps of its upcoming cloud accreditation, revealing that it may shy away from attaching reseller sales requirements to the badge.
After saying it had put the inventory issues that plagued it during 2011 well and truly in the past, Acer came out fighting and said it will be launching a new partner programme during Q1, and plans to pay special attention to its commercial and enterprise business.
It wasn't all good news, though. Early in the month Expand Networks' channel was thrown into chaos after Riverbed acquired the defunct networker's IP and put out a statement that seemed to imply the channel would get little support. The vendor insisted it was open to talks with Expand's partners but many in the channel, including distie Wick Hill, manned the lifeboats anyway.
January a mixed bag for resellers
Two of our biggest stories this month came from resellers, as troubled integrator Getronics found itself cast aside as parent KPN retrenched in its domestic, Dutch market, only to be bought by private equity money.
Meanwhile, a positive outlook from Phoenix IT Group after it did away with its ICM brand in an internal merger was tempered towards the end of the month when the firm revealed it would nevertheless have to make more redundancies and book some hefty costs before things returned to normal.
Elsewhere, education contracts were being doled out, and both Insight and Softcat found their hard work paying off, with Insight being awarded a major Brother printer contract under the NEPA framework, while Softcat was accepted into the CPC's framework for storage and servers.
There was a positive message from Trustmarque as well, which is targeting further, possibly acquisitive growth in 2012 after posting the best yearly results in its history.
The problem with Booth, babes
One of January's highlights in the wider industry is always the Consumer Electronics Show in Las Vegas, as the great and good of the industry descend on the city to find out what the next 12 months hold in gadget terms.
There's usually little at CES to interest the channel, but this year, however, there was a growing outcry over the misogynist attitude of some companies, who decked out their stands with scantily-clad women to attract some of the lonelier passers-by.
Asked MicroScope's reporter, how often has a CIO seriously come back from an exhibition and placed a multi-million pound order based on the fact that a girl on the stand had an impressive pair of servers?
Maybe Jordan should forget perfumes and lingerie, and launch her own range of hosted datacentres...