everythingpossible - Fotolia
Does Cambridge University Hospital's Epic project indicate NHS lacks capacity?
Cambridge University Hospitals NHS Foundation Trust's £200m eHospital project was seen as a model of how an NHS trust could revolutionise its IT, autonomously. A tale of over-ambition?
It was seen as a model of how an individual NHS trust could revolutionise its IT, without the support of a national programme. Cambridge University Hospitals NHS Foundation Trust's £200m eHospital project, agreed in April 2013, planned to introduce clinical software from Epic in just 18 months at one of England's biggest acute trusts, as well as new hardware and networking infrastructure from Hewlett-Packard.

Download this free guide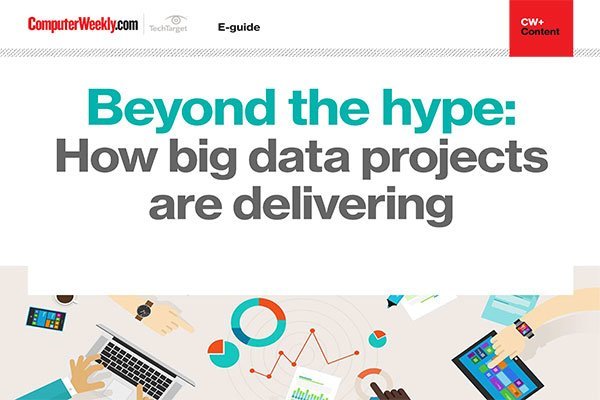 6 high profile examples of Big Data improving operations for corporations
This e-guide collates a group of examples of big data technologies in use, such as how Mercedes-AMG Petronas Motorsport are looking to gain an edge on the competition in the Grand Prix season. Also see how big organisations are managing their big data operations and their data analytics programmes and teams through some high profile case studies.
By submitting your personal information, you agree that TechTarget and its partners may contact you regarding relevant content, products and special offers.
You also agree that your personal information may be transferred and processed in the United States, and that you have read and agree to the Terms of Use and the Privacy Policy.
The project delivered on its initial objective, with the Epic software going live on 23 October 2014, making Cambridge the US supplier's first British customer. In July 2015, however, the foundation trust regulator Monitor launched an investigation into Cambridge's finances, including its handling of eHospital, as a performance report from the trust said it had a deficit of £20.6m, with £8.6m due to the IT project.
In August, Papworth Hospital NHS Foundation Trust – which is currently building a new hospital next to Cambridge's main Addenbrooke's site – decided against joining eHospital as it had initially planned, with cost given as a reason.
Then in mid-September, Cambridge's chief executive and chief financial officer resigned as Monitor put the trust into "special measures", under which Cambridge University Hospitals NHS Foundation Trust will have to develop a plan to tackle a predicted £64m deficit for 2015. Monitor said the trust "underestimated the scale and challenges of implementing its new electronic patient record system, eHospital, and the impact this would have on its provision of healthcare for its patients".
A week later, the Care Quality Commission published a highly critical report of the trust, rating it "inadequate". Its reasons included "introducing the Epic IT system for clinical records had affected the trust's ability to report, highlight and take action on data collected on the system" and that "medicines were not always prescribed correctly due to limitations of Epic".
eHospital "unrealistic"
A former employee who worked in IT, speaking on condition of anonymity, said that before the eHospital project the state of the trust's IT "was bad – it had been neglected for many years". However, while IT staff believed upgraded systems were required, they did not believe the eHospital budget was big enough.
"eHospital was obviously going to cost far more than £200m," the former employee says. "I and others were objecting that this wasn't realistic. They didn't want to hear it. There was a plan, there was a vision and it was going to happen. There was no sense or reason to the process, it was bloody-mindedness."
eHospital was obviously going to cost far more than £200m. I and others were objecting that this wasn't realistic. They didn't want to hear it

Former IT worker at Cambridge University Hospitals NHS Trust
There was a similar belief among IT staff that the implementation period for Epic was too short, but again they were overruled. A spokesman for the trust said it had consistently sought consultation from both clinicians and IT experts in the project's planning, implementation and ongoing work.
Carole Proctor is assistant secretary for Unison's Cambridge acute hospitals branch and works in the trust's medical secretarial section. She says that training to use Epic was inadequate and incomplete, as some parts of the system had not been completed when it was taking place. "All the staff had to pass the training, but it was pretty impossible to fail. Our hands were held," she says.
Proctor also criticises the decision to go live with Epic across the trust, without trials in a few areas. "The view of our members and staff is that it should have been tried out," she says.
Jon Yule is head of the Unison branch and works as a healthcare assistant (HCA) in the trust. "The initial training on Epic leading up to and immediately after go-live day was not up to the level that most clinical staff expected and felt they needed, consisting of a single classroom training day and then being told to use a non-live version of the system that was normally several builds behind and not always functional," he says.
There was too much reliance on super-user staff, who had done the one-day course twice, and Epic staff, who normally had to relay problems to others and wait at least 24 hours for a response.
The trust spokesman says thousands of hours of training were provided to staff before the go-live, and training is ongoing. "Our adoption of Epic continues to grow exponentially; our progress is as good as, if not better than, other healthcare provider organisations which have implemented the Epic system," he adds.
Sandie Smith, chief executive of Healthwatch Cambridgeshire, says that after the go-live patients reported not receiving letters about their care. "They were falling off the end of the process," she says, adding that paper-based systems may be inefficient, but do allow staff to fill in gaps in processes. "People know those really well. Do the workarounds get carried over into an IT system? Hospitals are notorious for being an agglomeration of little areas, and if there are patients being handed off from one part to another, you are increasing the chances of people falling between stools."
Clinical correspondence still manual
Months after the go-live, Epic's clinical correspondence functions are still not working properly, says Unison's Proctor. According to a Unison survey completed in June 2015 by three-fifths of the trust's 250 secretarial staff, only 9% of correspondence was fully produced through Epic, while 66% was still produced from doctors dictating letters onto cassettes or digital recorders – secretarial staff type these up then cut and paste the words into Epic, which emails or prints the letters for sending. Some 23% were typed by doctors themselves. "From the doctors' point of view, where they are doing their own letters, it's slowing them down," says Proctor, who adds that staff do not believe the situation has changed since June.
The trust spokesman said it could not comment directly on the survey as it had not seen it, but added that more than 95% of clinical correspondence is completed in Epic through a variety of tools.
Proctor says Epic has improved access to patient records, with information, images and test results available in one place, but overall, "secretarially, it's not anything like what was hoped for".
Yule says Epic has improved some aspects of nursing. "Once we got over the initial – large – hurdle of implementation and had actual hands-on experience of the system, a lot of fellow HCAs and nurses quickly became quite proficient within the Epic system," he says. It has ended problems over not being able to read someone else's handwriting and not knowing what medication a patient has been given; instead, staff have access to each patient's care plan and a job list.
Once we got over the initial – large – hurdle of implementation and had actual hands-on experience of the system, a lot of fellow HCAs and nurses quickly became quite proficient within the Epic system

Jon Yule, Cambridge University Hospitals NHS Foundation Trust
But there is a shortage of access devices in most areas, he adds, and staff have to check the system to see if medication is due rather than have it remind them. This means nurses continue to use handover sheets to remind colleagues about medication times.
The trust says that the Epic system has improved accessibility, legibility, accuracy and security of data. Its spokesman highlights the trust's ability to use positive patient identification technology, enabling clinicians to identify patients at the bedside by barcode scanning of their wrists, and says replacing paper forms with the electronic requesting and labelling system is both quicker and reduces the risk of samples being mislabelled.
In response to detailed questions, Epic did not provide specific answers, but instead said that its software is helping Cambridge improve patient safety and efficiency.
Healthwatch Cambridgeshire's Smith says reports of missing correspondence at the trust are declining. "They are definitely sorting it, definitely chipping away at the issues. They just had a really enormous task."
Read more about NHS IT programmes
Read more on Content management