Rawpixel - Fotolia
Microsoft to open African cloud datacentre region in 2018
Software giant plans to capitalise on business demand for its cloud services in Africa by offering users access to locally hosted Azure and Office 365
Microsoft is to offer African businesses access to locally hosted cloud services, provided from datacentres in Johannesburg and Cape Town, from 2018.

Download this free guide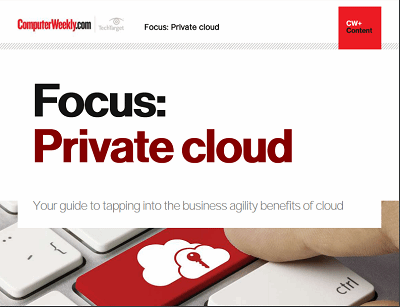 Is private cloud a test bed for public cloud?
Making a cloud sacrifice by doing private? If the business information is sensitive, private cloud could be a good fit, but may require making some compromises (compared with using public cloud) with regard to pricing, scalability and functionality. Join Computer Weekly as they take a look at what enterprises need to consider before moving to the private cloud, from a technical and business agility perspective.
By submitting your personal information, you agree that TechTarget and its partners may contact you regarding relevant content, products and special offers.
You also agree that your personal information may be transferred and processed in the United States, and that you have read and agree to the Terms of Use and the Privacy Policy.
The software giant is investing an unspecified sum in expanding its datacentre footprint in the continent to provide businesses operating in the region with local access to its Azure public cloud service, as well as Office 365 and Dynamics 365.
The move is part of Microsoft's pledge to help people across the world "achieve more" by adopting new technologies, the company said.
Scott Guthrie, executive vice-president for the cloud and enterprise group at Microsoft, said Africa is shaping up to be a good source of new economic opportunities for the firm.
Indeed, Microsoft claims that more than 500,000 African SMEs already use its cloud services, and that its off-premise offerings have contributed to improving the digital literacy of about 775,000 people.
"With cloud services ranging from intelligent collaboration to predictive analytics, the Microsoft Cloud delivered from Africa will enable developers to build new and innovative apps, customers to transform their businesses, and governments to better serve the needs of their citizens," said Guthrie.
Africa has emerged as a top investment area for cloud firms and colocation providers over the past 18 months, as demand for hosted online services has grown following data protection legislation changes within the continent.
Previously, much of this demand had been met by colocation providers building facilities on neighbouring land masses, such as Marseille and Malta.
Jon Tullett, senior research manager for IDC Middle East and Africa, said Microsoft's cloud region expansion plans would be warmly welcomed by both businesses and consumers in Africa.
"By establishing hyperscale cloud datacentre capacity in South Africa, Microsoft is directly addressing customers' concerns, and demonstrating commitment to the delivery of cloud services within the country and the region as a whole," he said.
"The presence of local facilities will be greatly encouraging to South African customers, particularly those in regulated industries, such as financial services and the public sector, where data sovereignty concerns are paramount. This is a strongly positive development for the cloud industry in Africa, and particularly Microsoft's ecosystem of partners, ISVs and customers."