refresh(PIX) - Fotolia
Virtus Data Centres plots to expand Slough colocation footprint
Colocation provider sets out plans to expand its datacentre footprint in Slough, as demand for locally hosted cloud services grows
Virtus Data Centres has outlined plans to expand its presence in Slough, Berkshire, by opening a colocation facility next door to its existing site in the town.

Download this free guide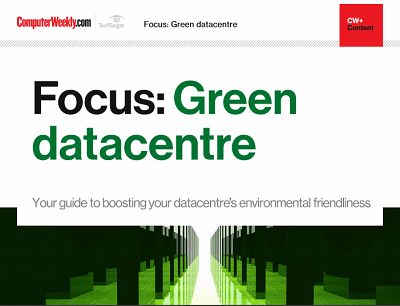 Datacentres - 5% of the world's global energy
Don't be a Trump. Datacentres currently represent 3 to 5% of the world's energy. That's the same as the entire aviation market. Your environment needs you! Do your part and click here.
By submitting your personal information, you agree that TechTarget and its partners may contact you regarding relevant content, products and special offers.
You also agree that your personal information may be transferred and processed in the United States, and that you have read and agree to the Terms of Use and the Privacy Policy.
The proposed facility, dubbed London3, will be built in two phases, with the first penciled in for completion by summer 2018.
Once both phases are complete, the company predicts its overall colocation capacity will rise to 50MW, making it one of London's largest datacentre providers.
Indeed, the pace at which its datacentre footprint has expanded in recent years has seen Virtus name-checked amongst a number of providers in CBRE's full-year European Datacentre market review whose activities contributed towards making 2016 a record year for the take-up and supply of colocation space.
According to Virtus, the plan is to securely connect the site to London4, the firm's other Slough-based datacentre, to create an expandable campus and shared services environment.
The company acquired the London4 site from rival colocation firm Infinity SDC in December 2015, and – in the process – assumed responsibility for running Jisc's education-focused shared services initiative.
As well as Slough, the company also operates sites in Hayes and Enfield, which are used by a mix of public sector, financial services, life sciences and cloud service providers.
Read more about datacentre builds
Neil Cresswell, CEO of Virtus Data Centres, said the expansion of its datacentre footprint is being undertaken in direct response to the growing demand it is seeing for cloud services.
"The rapid adoption of cloud and digital business across all industries is driving the need for the kind of high quality and innovative datacentre space that Virtus develops and operates. We have seen increasing demand for high performance solutions as well as more and more requirements to connect to cloud providers and other services," said Cresswell.
"Our datacentres are where the cloud lives in London, so they are in high demand from service providers and users wanting to better interconnect their applications and data across public and private clouds, and get closer to their consumers."
Read more on Datacentre capacity planning