bas121 - Fotolia
Oracle consummates acquisition of NetSuite, eyes $1bn cloud revenue
$9.3bn acquisition is in line with Oracle's avowed move to cloud as a delivery mode for its business applications
Oracle will today complete its $9.3bn acquisition of cloud applications company NetSuite.
Oracle had declared its final offer for NetSuite, in which Larry Ellison has always held a significant stake, on 7 October. The deadline for acceptance was Friday 4 November and 56% of NetSuite's shareholders endorsed the bid, according to the Financial Times. Ellison did not vote in the process.

Download this free guide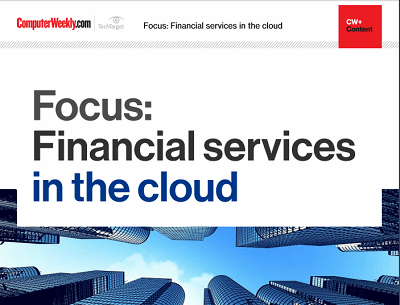 No longer a laggard, financial services in the cloud
Computer Weekly takes a look at how some of the world's biggest financiial brands have moved to the cloud, and share a cautionary tale or two about the mistakes some have made while trying to get there.
By submitting your personal information, you agree that TechTarget and its partners may contact you regarding relevant content, products and special offers.
You also agree that your personal information may be transferred and processed in the United States, and that you have read and agree to the Terms of Use and the Privacy Policy.
Mutual fund group T Rowe Price, which held 18% of NetSuite's shares, had been holding out for a price higher than the $109 per share.
The acquisition is in line with Oracle's avowed move to cloud as a delivery mode for its business applications, which it reasserted at Oracle OpenWorld 2016 last month. The deal will add significantly to the acquiring company's cloud revenue, which was $969m for its last declared quarter (first quarter 2016-17), 11% of overall revenue.
NetSuite's 2015 revenue was $741m, but its last quarter was $244m, so the deal can reasonably be said to add, prospectively, about $1bn to Oracle's annual cloud revenues in the near future.
NetSuite provides a suite of cloud-based financials, enterprise resource planning (ERP) and omnichannel commerce software for more than 30,000 companies, organisations and subsidiaries in over 100 countries. Its UK customers include Orlebar Brown, a retailer of swimming shorts and other beachwear, and Trunki, which makes luggage for children.
The acquired company might also fill in some customer relationship management (CRM) gaps in Oracle's portfolio, at least according to Brent Leary, a consultant at CRM Essentials, in a podcast on SearchCRM.com.
Read more about Oracle and Netsuite
When the deal was first announced in July, Zach Nelson, NetSuite's chief executive officer, said: "NetSuite will benefit from Oracle's global scale and reach to accelerate the availability of our cloud solutions in more industries and more countries."
NetSuite, founded in 1998, in part with $125m from Ellison, was one of the first software-as-a-service companies, and has offered competition, especially among small and medium-sized enterprises, to Salesforce.com, founded by former Oracle executive Mark Benioff in 1999.
Read more on Financial applications