Tom Wang - Fotolia
CIOs lack faith in IT's ability to meet digital demands of business
VCE research suggests IT departments lack confidence in their ability to meet the digital demands of their organisation
IT departments are in the midst of a confidence crisis, as fears grow about their ability to meet business expectations and the digital needs of the companies they work for.

Download this free guide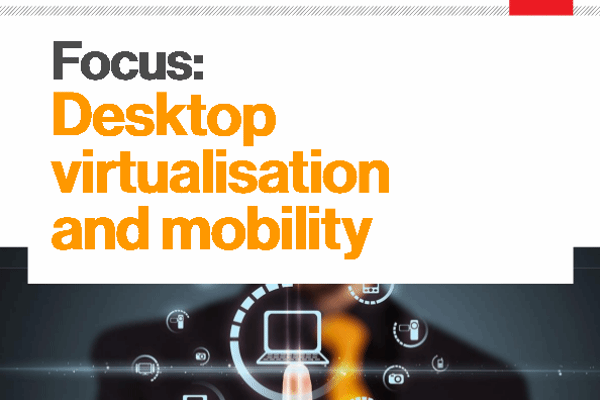 Three VDI challenges that can derail any project
Desktop virtualisation interests have peaked recently as companies look to have their employees more productive while mobile. Computer Weekly takes a look at how organisations have addressed the vast challenges with VDI deployment including data security and unlimited access.
By submitting your personal information, you agree that TechTarget and its partners may contact you regarding relevant content, products and special offers.
You also agree that your personal information may be transferred and processed in the United States, and that you have read and agree to the Terms of Use and the Privacy Policy.
That is according to the findings of converged infrastructure supplier VCE, whose Endangered IT report shines a light on IT leaders' concerns about their ability to meet the digital needs of the wider business.
The report featured responses from more than 2,700 C-level executives, as well as a mix of IT and business decision-makers, working in companies with 50 to 1,000 employees, from across Europe, the Middle East and Africa (EMEA).
It also highlighted the difference in opinion between business and IT leaders around the digital priorities their companies are likely to have in the years to come.
For example, 40% of the CIOs questioned flagged big data analytics and management as their "greatest" IT challenge at the moment, whereas other members of the C-suite (34%) consider how to use technology to support the roll-out of new services and products to be more pressing.
That is not to say the ability to rapidly deploy new services is not on CIOs' radar, as three out of four said they anticipate that in five years' time they will need to launch new products in half the time it takes them now.
However, many lack faith in the ability of the IT underpinning their organisation to support such a speedy product release cycle, with 68% raising concerns about the pressure this will put on their existing infrastructure and staff.
This, in turn, could have dire consequences for the customer satisfaction they can deliver, and their brand reputation, according to 69% of respondents.
Nigel Moulton, CTO for EMEA at VCE, told Computer Weekly that the survey highlight a difference in opinion between the IT department and the wider business about IT's abilities.
"When we looked at the CIO and the estimation of their IT organisation, they tended to be more critical of its capabilities than the business leaders were," he said.
Read more about digital transformation
"There was a slight difference in opinion of how the business views IT, while IT seems to be more critical of its own capabilities versus some of the challenges the business people were throwing at it."
For example, the research seems to show that IT departments fear that the push to meet the digital objectives of the wider organisation could expose cracks in their ability to deliver, but business leaders do not share this view.
However, in instances where business leaders lack faith in the IT department's capabilities, the self-service nature of cloud technologies means they might choose to procure the services they need elsewhere.
"The way businesses go to market, the technologies and techniques they use to develop new products tend to focus more on the software nowadays, and they look internally and say, 'do I have an infrastructure capability and people I need to do that?'," Moulton said.
"That's where you start to see a disconnect between IT people saying 'we might not be skilled up for this' and business leaders saying 'if you're not, I'll go and spend money outside the organisation, because I need to get this done'."
Read more on Virtualisation management strategy