The UK is pushing for a ban on Russian businesses using the Society for Worldwide Interbank Financial Telecommunication (Swift) network, as a sanction in reaction to Russia's role in the current crisis in Ukraine.
According to Bloomberg, the UK put forward a plan to block Russia from Swift at an EU meeting.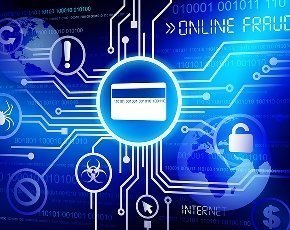 Swift is a not-for-profit co-operative that provides a network which sends millions of financial transaction messages every day, across more than 200 countries. It is used by about 3,500 finance firms.
Swift began in 1973, with 239 banks sharing the communications services. It is now a major connection to the global finance system for Russian businesses.
Swift has cut off a country's banks before as a result of EU sanctions. In March 2012, the EU prohibited specialised financial messaging providers, such as Swift, from providing services to EU-sanctioned Iranian banks. 
More on Swift
"Swift is incorporated under Belgian law and has to comply with this decision as confirmed by its home country government. Swift implemented the regulatory obligation by disconnecting the related EU-sanctioned banks," said a Swift statement.
According to the network's website, it is committed to an "open and constructive" dialogue with oversight authorities. 

"The National Bank of Belgium (NBB) acts as the lead overseer, supported by the Group of Ten (G-10) central banks. The oversight focuses primarily on ensuring that Swift has effective controls and processes to avoid posing a risk to the financial stability and the soundness of financial infrastructures," it says.
Because Swift is a messaging system and not a payment or settlement system, it is not regulated by central banks. Bank of Russia, Russia's central bank, is part of Swift's oversight forum.
The Swift network's strategic importance to global businesses, combined with the globalisation of the financial system, puts it at the centre of global politics. The European Parliament recently passed a resolution calling for the suspension of an EU agreement with the US that allows US authorities to monitor financial transactions on Swift.
Members of the European Parliament (MEPs) want the Terrorist Finance Tracking Program (TFTP) suspended, while allegations  – made by whistleblower Edward Snowden – that the National Security Agency (NSA) tapped the Swift network are investigated.
Swift was not available for comment.
Email Alerts
Register now to receive ComputerWeekly.com IT-related news, guides and more, delivered to your inbox.
By submitting your personal information, you agree to receive emails regarding relevant products and special offers from TechTarget and its partners. You also agree that your personal information may be transferred and processed in the United States, and that you have read and agree to the
Terms of Use
and the
Privacy Policy
.