The best way to enable citizens to take advantage of the internet is by dedicated national programmes, according to the Broadband Commission.
Set up in 2010 after UN secretary general Ban Ki-Moon called for more effort in meeting millennium development goals, the commission has released a report to praise and encourage more national projects to take place and bring broadband to more people.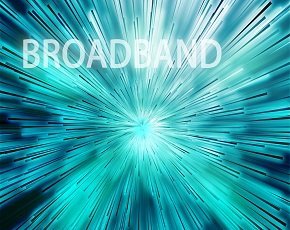 "The full benefits of broadband for enhancing national competitiveness and empowering citizens are most likely to be realised where there is strong partnership between government, industry and other stakeholders and where governments engage in a consultative, participatory approach to the policy-making process," the report stated.
"There is a need to move from 'silo thinking' to a more comprehensive point of view encompassing different sectors, in recognition of the nature of broadband as a cross-sectoral enabler."
The commission claimed that by the middle of 2013 there were already 134 plans in place at a state level across the globe, which although taking different forms, all recognised the importance of broadband. It also said these projects were helping raise the penetration levels of fixed broadband in those countries by 2.5%, and mobile broadband by 7.4%, with competition for both also rising, leading to even higher adoption levels.
However, the projects were not perfect and the governments involved needed to do some work to ensure the positive effects were realised, it said.
By mid-2013 there were 134 plans in place at a state level across the globe, which all recognised the importance of broadband

Broadband Commission
"Implementation is still an issue, with broad-based buy-in by different stakeholders critical to a plan's success," read the report. "Some plans have been produced as landmark events to help clarify mandates and/or put regulators on the map."
Broadband plans need regular revision 
But the key factor was to regularly check whether the plan is still fit for purpose – something we have seen in the UK as timetable for the BDUK roll-out has continued to be changed.
"In a fast-changing technological environment, plans should be regularly reviewed and updated," said the commission.
"This report finds that the average lifespan for superseded plans is 8.4 years, while the lifespan for existing plans currently in force is seven years. Given evidence of such long lifespans, it is likely that plans need to be updated more regularly to take into account the rapid shifts in the industry in revenue, pricing and technology."
It suggested revisions every three to five years to "balance the costs involved in policy-making with developments in a fast-changing industry".
The commission concluded: "Ultimately, there is no single way to improve broadband; there are many different ways, with different success factors, depending on existing country circumstances. Broadband plans should be viewed as part of a process towards building consensus around a vision for the development of broadband within a society, rather than the final outcome itself."
Email Alerts
Register now to receive ComputerWeekly.com IT-related news, guides and more, delivered to your inbox.
By submitting your personal information, you agree to receive emails regarding relevant products and special offers from TechTarget and its partners. You also agree that your personal information may be transferred and processed in the United States, and that you have read and agree to the
Terms of Use
and the
Privacy Policy
.