The Department for Work and Pensions (DWP) has been slammed by disabled charities for awarding more than £540m in contracts to Atos and Capita to test the eligibility of disabled people receiving benefits.
The DWP has awarded three five-year regional contracts to deliver health and disability assessments for the new Personal Independence Payments (PIP) system, which will replace the Disability Living Allowance (DLA) in April 2013. The department confirmed the two contracts awarded to Atos were worth more than £400m, with £140m to go to Capita.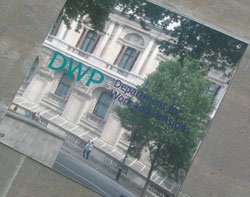 The fourth contract lot has not yet been awarded, with the total value of the programme estimated to be worth £700m.
But disability rights organisations have called into question the amount of the contract award.
"To be spending that amount of money on re-testing will cause offence to many disabled people. It does appear to be an imbalance in how we use public money," said a spokesman from Disability Rights UK, which has been working with the government on the programme.
The government aims to cut disability expenditure on claimants by 20%, with half a million people estimated to lose support under the new system.
Atos has already come under fire for its work to date on capability assessment, with campaigners having accused the company of widespread inaccuracies in its medical reporting.
The Disability Rights UK spokesman said: "I'm not surprised Atos was given two of the lots, although many people will be disappointed that Atos was awarded more than £400m in new contracts. But in terms of capability to deliver they are ahead of any other bidder as they already have the infrastructure.
"A lot of people blame Atos [for the testing process] but they need to remember it is working within government guidelines. Their anger should be directed toward the DWP."
A spokesman from the DWP said the PIP system would provide a fairer way of assessing disability benefits, adding that the previous system is 20 years old and needed updating.
He said the government currently spends £630m per year in over payments as there is no in-built way of reassessing people, with 71% receiving the benefit for life.
"That is why we are replacing DLA with the Personal Independence Payment and introducing a new face-to-face assessment and regular reviews. This will give people an opportunity to explain how their impairment affects their everyday lives, rather than trying to self-assess through an over-complicated application form," he said.
In a letter to disability charities about the award, DWP said: "We've been very clear that the assessment must be consistent and of the same high quality throughout the country. Both providers will be working to the same legislative framework and criteria, which introduces a more objective, accurate assessment. DWP will be closely monitoring and auditing assessments to ensure their quality and consistency."
Email Alerts
Register now to receive ComputerWeekly.com IT-related news, guides and more, delivered to your inbox.
By submitting you agree to receive email from TechTarget and its partners. If you reside outside of the United States, you consent to having your personal data transferred to and processed in the United States.
Privacy