Brocade gets into the HBA business
Analysts predict the move will result in price improvements for users and suppliers, and reduce the number of SAN vendors involved in a deployment.
Brocade Communications Systems, Inc. announced it will be offering Brocade-branded 4-Gigabytes per second (Gbps) Fibre Channel as well as iSCSI host bus adapters (HBAs) in the next quarter, its first foray into the server connectivity market.

Download this free guide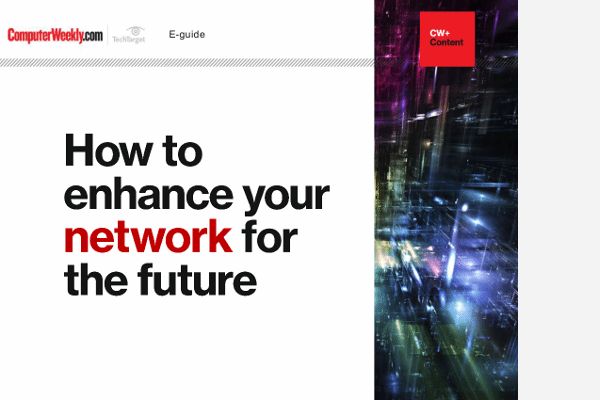 How to enhance your network for the future
Latest on networking developments and directions: NFV, self-optimising networks and IoT enabled smart cities
By submitting your email address, you agree to receive emails regarding relevant topic offers from TechTarget and its partners. You can withdraw your consent at any time. Contact TechTarget at 275 Grove Street, Newton, MA.
You also agree that your personal information may be transferred and processed in the United States, and that you have read and agree to the Terms of Use and the Privacy Policy.

The impact of this move for users will be twofold, according to Enterprise Strategy Group (ESG) analyst Brian Babineau: short-term, he said, a third competitor in the HBA market could improve pricing for end users as well as OEM suppliers, and cut down on the number of vendors users have to deal with when deploying a SAN. Long-term, Babineau speculated that this could lay the groundwork for a Brocade-branded network-based virtualization product.
"Now, they're touching the server," Babineau said. "That opens up the opportunity for them to add services on top of the network, including replication, volume management and data migration."
"As we build out the new data center fabric, it requires extension into the server," said Michael Klayko, CEO of Brocade. "It's a natural part of our diversification and growth strategy-we think by having a position on the SAN and the server side, we can add to management simplification for customers."
Product specs
Brocade said that the single and dual-port FC HBAs will be based on a partnership with LSI Logic Corp., the better to get them to market quickly before they're overtaken by the next bump to 8 Gbps products, referring to the initial deal as a "launching pad". However, Brocade also announced its intentions to add 8 Gbps FC and 10 Gigabit Ethernet (10 GbE) offerings, which it said will come from its own internal development.
"We have been planning this for several quarters and made some investments in resources several quarters back," according to Brocade officials in an email to SearchStorage.com. "The technology is not that dissimilar to switching technology, which makes this possible." Brocade has "host-side" engineering expertise from the acquisition of Ethernet acceleration chip provider Silverback Systems Inc. for an undisclosed sum this past January.
Meanwhile, other Silverback assets are coming to light with the Brocade 2110 iSCSI Initiator HBA, which is compatible with servers running Microsoft Windows or Linux operating systems. The 10 GbE components will come from SilverBack as well.
The iSCSI initiator market has become commoditized; many are available today for free. However, iSCSI HBAs, which include TCP / IP offload capabilities for boosting performance, are a different animal with more of a market opportunity. According to a recent ESG survey, 66% of respondents who had adopted iSCSI also had at least one server connected to a storage system with an iSCSI HBA.
The Brocade 2110 is available immediately from Brocade and its channel partners. The new Brocade 4 Gbit/sec Fibre Channel HBAs are expected to be available in at the end of July 2007, and the next-generation Brocade Intelligent Server Adapters are planned to be available in 2008.
Earnings results, and the Cisco factor
Brocade also reported record revenues of $US345.3 million during its conference call Thursday. Revenues for the second quarter of 2007 increased 54% from $US224.2 million reported in the first quarter of fiscal year 2007 and increased 89% from $US182.7 million reported in the second quarter of fiscal year 2006. This was the first full quarter of combined revenue for Brocade and McData; historically, according to Klayko on Brocade's earnings call, the second quarter has been a financially soft one for the company.
"I am delighted to report that we have far exceeded the [earnings] commitments that we made when we acquired McData last year," he said. "As you can see, the McData integration is well ahead of schedule."
Despite its good performance this quarter, some in the industry speculated that the move into the HBA market could be an effort to diversify and generate more revenue over upcoming quarters in order to hold its own against Cisco. "We can understand that Brocade may feel pressure to make some move to compete against other switch players, but we do not expect this to have an impact on our business," said Mike Smith, executive vice president of worldwide marketing at Emulex in an email to SearchStorage.
However, ESG's Babineau pointed out that a third player coming into the HBA market after what he termed a "duopoly" between QLogic Corp. and Emulex Inc. over the last several years will probably mean more competitive pricing for all Fibre Channel networking suppliers, Cisco included.
"They certainly battled with Cisco all day long this quarter, but considering they just posted record revenue, and the fact that this will influence supply-side prices for everyone, I don't think they got into this market because of Cisco," Babineau said.
Meanwhile, Brocade issued guidance that predicts a decline of around $US5 million in revenues for the third quarter, but said the quarter is historically one of flat or declining revenues (a statement that met with skepticism from some financial analysts on the call) and that the decline could be attributed to a softening in IT spending. This was cited by NetApp in its earnings guidance last week. Brocade also attributed the termination of McData reseller contracts on "nonstrategic, low-margin, third party products" as another reason for the anticipated decline in third quarter revenues.
Read more on Data centre networking