Government needs radical approach to IT, says Institute for Government
The government needs to implement a radical new approach to IT projects, according to the recommendations of a report by independent thinktank the Institute for Government.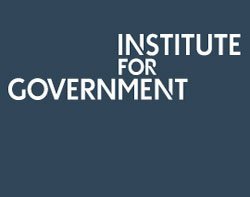 The government needs to implement a radical new approach to IT projects, according to the recommendations of a report by independent thinktank The Institute for Government.

Download this free guide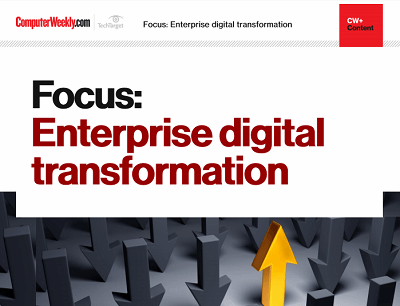 Are you digital to the transformation?
Digital transformation - the buzzword that we can't get away from. Enterprises need to accelerate their digital transformation journeys to avoid being left behind in an increasingly digital world. It's not an easy feat, but one that can be costly to get wrong. Join us as Computer Weekly takes a look at how businesses can stay on track through collaboration, innovation, and listening to user needs.
By submitting your personal information, you agree that TechTarget and its partners may contact you regarding relevant content, products and special offers.
You also agree that your personal information may be transferred and processed in the United States, and that you have read and agree to the Terms of Use and the Privacy Policy.
The government's IT is locked in a vicious circle of failure, with billions wasted due to its flawed approach to implementation, says the report. The report is based on 70 interviews with Whitehall insiders, suppliers and external experts.
The average procurement process takes 77 weeks due to the detailed commissioning processes in the UK, making large projects unworkable, it adds.
Adaptability and flexibility are key to improving efficiency and could be adopted by using agile and platform techniques, it says. Agile approaches enable projects to become more flexible, responsive to change and innovative. Platform refers to a shared, government-wide approach to simplifying elements of IT through economies of scale and greater interoperability.
Whitehall has already taken an agile approach to delivering the Department for Work and Pension's Universal Credit policy. Users and stakeholders will see the incremental growth of the whole solution in regular updates, as opposed to waiting until May 2014 to review the process under the traditional model, says the report.
Ian Magee, chairman of the Improving Government IT Taskforce, said: "Government IT offers many challenges but, it seems, few solutions that satisfy everyone. There is a well-documented history of too many high-profile and costly failures. The good news is that, on the basis of the substantial research described in this report, we are convinced that there is a much better way forward for government IT."
Andrew Adonis, director of the Institute for Government, said the billions spent on cancelled IT projects, such as ID cards and the NHS National Programme for IT, demonstrate why a more flexible approach to government IT is needed.
"Our report has looked behind the scenes at this often unexplained back-office function that is fundamental to the effective and efficient running of government and public services. If a new approach to IT in government is not now put into practice, this will risk further haemorrhaging of public money," he said.