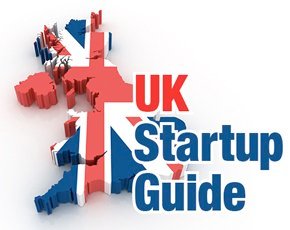 If you're thinking of looking for technology solutions from small innovative companies, but you're not sure where to look or how to approach them, you may be interested in our UK startups guide.
In this series of articles Computer Weekly aims to connect CIOs with technology startups.
In this guide you will find everything you need to know about startups in the UK, with news, business profiles and advice starting relationships with UK startups.
Tech startup news
uMotif wins Cisco Big Awards 2013
Digital health startup uMotif has won first place.
UK gov digital services framework goes live
A digital services framework has gone live.
Huddle sees 132% increase in UK public sector contracts
Adoption of cloud services in the public sector is continuing to increase.
Tech City: 27% of London job growth comes from technology
Over a quarter of the job growth in London comes from the tech and digital sector.
David Cameron opens Cisco's startup centre IDEALondon
Prime Minister David Cameron opens Cisco's innovation centre
Computer Weekly UKtech50: Rising stars 2013
During Computer Weekly's UKtech50 awards we also announced our top 10 rising stars from the IT and technology industry.
City University London launches startup incubator
City University London has opened The Hangout incubation unit.
Cisco announces BIG Awards startup semi-finalists
Twenty UK innovative startups shortlisted for theCisco Big Innovation Gateway (BIG) Awards.
Businesses claim UK lags behind China and US in tech innovation
Over half of businesses claim the UK lags behind China and the US.
London Innovation Lab seeks second round of FinTech startups
The second annual FinTech Innovation Lab is calling for applications..
Outdated classifications hide true extent of UK digital economy
The UK's digital economy is much larger than the gov estimates.
£1m government grand innovation challenge provided by TSB
The Technology Strategy Board will provide the £1m prize money from own funds.
UK immigration laws are preventing the UK from attracting world-class developers
Relaxing UK immigration laws would attract a great number of foreign developers
Million Pound Startup competition launches to attract worldwide companies to London
A competition has launched to offer £1m of equity investment to the winning tech startup if willing to move to London.
Tech City News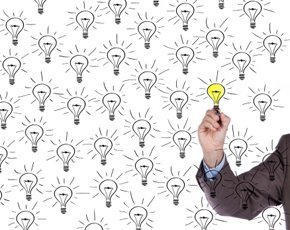 Tech City startups looking elsewhere due to London costs
Technology SMEs struggle to grow in London and are looking to other less expensive hubs and cities to set up their businesses.
Tech City startups struggling to acquire capital for further growth
A severe lack of funding is preventing tech startups in London's Tech City from growing.
Tech City launches London apprenticeship scheme
Tech City Apprenticeship (TCA) programme which will provide young people the chance to work with digital companies.
Tech City needs second stage investment and more space, says Huddle CEO
Second stage investment and room for companies to expand is needed for Tech City to keep growing.
Tech start up articles
Tech startups lobby for changes to immigration laws
Startup companies in London have lobbied the Home Office to adjust immigration policies.
Million Pound Startup competition launches to attract worldwide companies to London
La Caixa is looking for ways to innovate in an increasingly competitive environment.
Governments need to work with tech startups to solve social problems
Governments around the world should look to startups to solve social problems more efficiently.
UK startups call for change
The Web Summit conference in Dublin was a hot bed for technology startups.
Big businesses must stay fresh by acquiring innovative SMEs.
Big companies must keep up with changing technologies by acquiring innovative startups.
Startups will struggle outside London, says Mind Candy
Startups will find it hard to thrive outside London.
UK tech startups face hiring roadblock due to immigration policy
The UK's immigration policy is hindering the growth of London's tech hub.
Cisco incubator to connect UK startup clusters
Cisco launches its National Virtual Incubator to harness innovation and incubation across the UK.
Cardiff Start launches to help regional startups
A community hub for technology startups, Cardiff Start, has launched in the Welsh capital.
Universities must rethink their startup strategies
Interview with Andy Hopper, head of the Computer Lab at Cambridge University .
Interview Joanna Shields CEO Tech City
Joanna Shields has been at the helm of reshaping the UK's tech startup scene since taking the role of CEO seven months ago.
What benefits will CIOs get from looking at technology startups?
Consumer-focused startups have been hitting the news for groundbreaking apps for mobile or social networks, but the B2B tech startups also have something to shout about.
Where do CIOs look to find startup technology companies?
Connecting with innovative B3B startup tech companies can benefit CIOs but where can CIOs find the hottest tech companies?
Tech startup profiles
Startup profile: Lowdown
Lowdown is a British startup which has developed an app for meeting management.
Startup profile: Novoda
Novoda is a service-based startup company which operates out of two offices – in London and Berlin. It develops Android software for companies wishing to have an application on the Google Play Store.
Start-up profile: CloudZync
CloudZync is a British startup which provides mobile wallets for retailers to enable mobile payments and loyalty programmes.
Start-up profile: Judo
Judo is a British startup which provides a card payment solution for mobile applications.
Startup profile: Clear Returns
Clear Returns is a software-as-a-service (SaaS) solution that provides online retailers with real-time information on their products and customers.
Tech startup profile: Digital Shadows
Digital Shadows analyses a company's online digital footprint by looking at all the information businesses expose online through social media channels, cloud services and mobile devices to find risks to the company's reputation and security.
Tech startup profile: Geckoboard
Geckoboard provides a dashboard for businesses to see their key metrics in real time.
Tech startup profile: 43 Digital
Video technology agency 43 Digital is helps brands monetise and gain visibility from video content through web search.
Tech startup profile: Growth Intelligence
Growth Intelligence offers a SaaS product to B2B corporations wanting to search for sales leads.
Interviews With CIOs Using Startups
Interview: Richard Williams, CIO, Mitsui Sumitomo Insurance experiments with startup technology
CIOs need to have the courage to seek out innovation, says Richard Williams, CIO at insurer Mitsui Sumitomo
Interview: Eric van der Kleij, head of FinTech startup accelerator Level 39
Six months since Level 39 (L39) officially opened and the accelerator has received over 300 applications from startups for 76 places.
Interview: Paolo Cinelli, CIO, Ikea looks to startups for innovation and expertise
Ikea's priority is to get closer to its customers using a multi-channel approach which combines digital and traditional methods.
Interview: Daniel Heaf, CDO, BBC Worldwide searches for startups through BBC Labs programme
As chief digital officer at BBC Worldwide, Daniel Heaf doesn't believe in 'innovation for innovation's sake' - it's all about the audience.
John Lewis seeks out innovation from technology startups
John Lewis has been investing in technology innovation to keep ahead of the game in the changing landscape of the UK high street.
Interview: Alistair Grant, EMEA CIO, Citi chooses to work with startups
Keeping on top of the latest technology advancements, including working with tech startups is how Citi takes an active approach to its technology innovation.
Tech startups provides inspiration and innovation to Barclays
Working closely with tech startups is helping Barclays to boost its innovation in its IT strategy. Barclays is working closely with startups to boost innovation in its IT strategy.
Tech startup photo galleries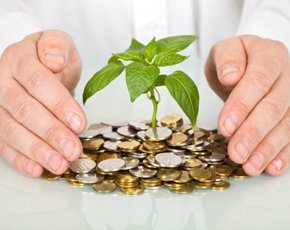 Introducing the BIG Awards semi-finalists
Here's a handful of the semi-finalists, who have a range of innovative tech in both the B2B and B2C space.
UKTI and the best UK start-ups at CES 2013
Text: These are the winners of the UK Trade and Investment (UKTI)'s competition to find the best technology start-ups in the UK.