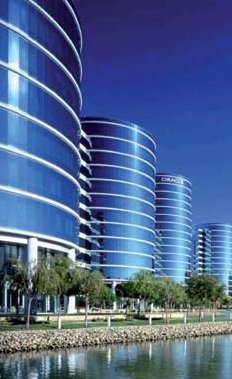 In this Oracle supplier profile you will find a special nine page report from Computer Weekly analysing the challenges facing Oracle, along with figures about its financial performance, the services it offers, its place in the market and what the future may hold for the supplier.
You will also find up to date news and tips on Oracle in addition to further Oracle resources and whitepapers from TechTarget's research library.
Oracle Overview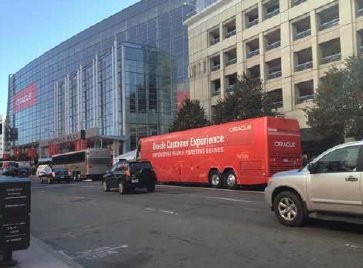 The company was founded in 1997 by Larry Ellison, who was contracted to develop a relational database for the CIA codenamed Oracle. Oracle saw revenue growth when IBM adopted the technology in 1981, but had mixed fortunes up until 1990 when it faced bankruptcy.
However, Oracle hit its stride with the Oracle Database in 1992, and eventually took the business into middleware and applications. Between 2004 and 2010, the company acquired 66 technology businesses including PeopleSoft, Siebel, BEA Systems and, more recently, Sun Microsystems. The purchases have helped Oracle to increase its market share massively across enterprise applications such as CRM, HR, BI, supply chain and project management.
The company has a growing services organisation, Oracle Consulting, and is also expanding its software-as-a-service offerings. Oracle specialises in enterprise applications, middleware, databases, servers and storage, and has 370,000 enterprise and SMB customers across the world.
Total revenues for fiscal 2010 were $26,820bn with an operating income of $9,062bn. These were both significantly up from the previous year, despite the economic downturn. In 2010, Oracle's software, services and hardware systems businesses represented 77%, 14% and 9% of its total revenues, respectively.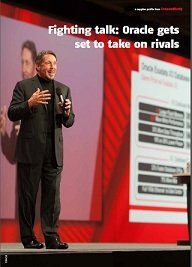 This special nine-page report from Computer Weekly analyses the challenges facing oracle, its financial performance, the services it offers, its place in the IT market and its future strategy.
Packed with graphs and diagrams, the report is essential reading for any organisation already working with, or thinking of working with, Oracle.
See all research from ComputerWeekly.com
Key Facts about Oracle
• Revenue: Total revenues for fiscal 2012 were $37.121bn, with an operating income of $13.7bn
• Specialisms: Enterprise applications, middleware, databases, servers and storage
• Employees: 115,000, with 5,000 in the UK
• Customers: More than 370,000 customers in 145 countries; 870 independent Oracle user groups with 355,000 members; 20,000 partners
• History: Founded in 1997 by Larry Ellison, Oracle hit its stride in 1992 with the Oracle 7 Database and emerging applications division. The company acquired 66 technology businesses between 2004 and 2010, including PeopleSoft, Siebel and BEA Systems. In January 2010, its acquisition of Sun brought it into hardware, enabling it to sell integrated hardware/software systems
UK Headquarters
Oracle Reading
Oracle Parkway
Thames Valley Park (TVP)
Reading
Berkshire RG6 1RA
Tel: +44 (0) 118 924 0000
Fax: +44 (0) 118 924 3000
Oracle whitepapers from TechTarget's research library
Benefits of the Oracle Database Appliance
Learn why companies are selecting Oracle and the management software that comes with the Oracle Database Appliance.
Oracle's approach to SOA
Due to the fact that software-oriented architecture (SOA) adoption is complex, this data sheet provides an executive overview of Oracle's SOA approach to guide you.
Learn about Oracle Database Firewall
Learn the benefits of Oracle's Database Firewall, to help mitigate attacks. Find out how to block unauthorised SQL transactions from reaching Oracle and non-Oracle databases.
See all TechTarget research and whitepapers at BitPipe.com
Oracle products and product families
• Applications
Oracle E-Business Suite
PeopleSoft Enterprise
Siebel
JD Edwards EnterpriseOne
JD Edwards World
Hyperion
Primavera
Oracle Open Office
Oracle Fusion Applications
Oracle CRM On Demand

• Middleware
Java
Application Server
SOA
Content Management
Enterprise 2.0 and Portals

• Databases
Oracle Database 11g
MySQL

• OS and VM
Oracle Solaris
Oracle Linux
Oracle Virtualisation

• Servers and Storage
Sun Servers, Storage and Tape
Exalogic Elastic Cloud
Exadata Database Machine

More on servers and storage

• Find out about
Oracle services
Key executives at Oracle
Oracle UK Executives
Executive vice-president, Oracle EMEA Loïc le Guisquet
Loïc le Guisquet oversees a network of 139 offices in 61 countries. He is responsible for managing all of Oracle's operations, growth, and profitability throughout the region and serves as a member of Oracle's executive management committee. Le Guisquet has been at Oracle since 1989 in a variety of roles.
Luigi Freguia, Senior vice-president systems, Oracle EMEA
Freguia is responsible for the sales of all of Oracle's hardware offerings across the region. He joined Oracle in August 2011 from HP, where he was CEO of its Italian subsidiary. The first 20 years of Freguia's career were spent at IBM.
Senior vice-president, EMEA Technology, Oracle EMEA, Andrew Sutherland
Sutherland is responsible for growing market share for Oracle's middleware business in the region. He develops business strategies and is also responsible for the interaction with product development teams. In addition, he manages a team of architects, business development managers, and technical specialists who work directly with customers.
Oracle Executives
• CEO Lawrence J Ellison
• Chairman Jeffrey O Henley
• President Safra A Catz
• President Mark V Hurd
• Chief security officer Mary Ann Davidson
• Senior vice-president, general counsel, and secretary Dorian Daley
• Executive vice-president, North America Keith Block
• Executive vice-president, EMEA Loïc le Guisquet
• Executive vice-president, CFO Jeff Epstein
• Executive vice-president, John Fowler
• Executive vice-president, product development Thomas Kurian
Key UK customers
• Argos, inventory management
• Bayer Business Services, database, security automation
• BT – BI, CRM, Fusion Middleware
• Oracle On Demand
• BUPA, PeopleSoft HR
• Centrica, business efficiencies
• Comet, CRM
• Comic Relief, just-in-time intelligence
• Costain Group, collaboration
• Fujitsu Telecoms Europe, BI
• GE Healthcare, CRM
• Her Majesty's Prison Service, stock control
• Imperial College London, BI, analytics
• Lawn Tennis Association, CRM
• Manchester Airports Group, BIA
• Ministry of Justice, database security
• Nationwide, business processes


• Newport City Council, CRM
• NHS Connecting for Health, data management
• North Lanarkshire Council, load testing
• npower, automated scheduling
• Phones4u, retail apps
• Sainsbury's CRM, SCM
• South West of England RDA, BI
• Suffolk Police Authority, Financials
• TGI Friday's, UK
• University of Hertfordshire, CRM
• Virgin Media, BI
• VocaLink, WebLogic Server
• Vodafone, communications
• Wellcome Trust, Oracle Database 11g
• William Morrison's, Oracle Data Integrator
• Yorkshire Water, SOA
Read Oracle case studies
Oracle R&D investments, software licenses and product support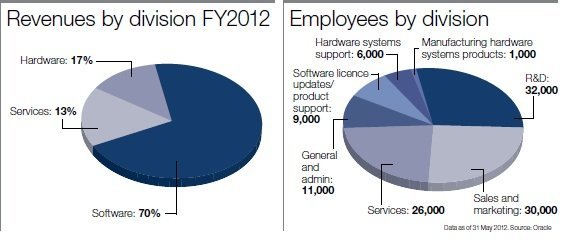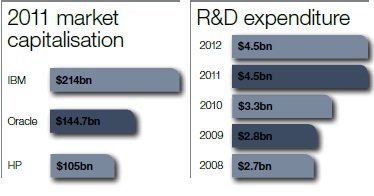 Latest announcements from Oracle