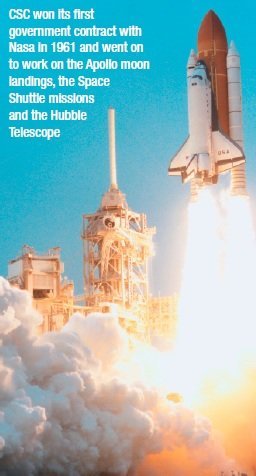 In this CSC guide you will find a special nine page report from Computer Weekly analysing the challenges facing CSC, along with figures about its financial performance, the services it offers, its place in the market and what the future may hold for the vendor.
You will also find up to date news and tips on CSC in addition to further CSC resources and whitepapers from TechTarget's research library.
Overview of CSC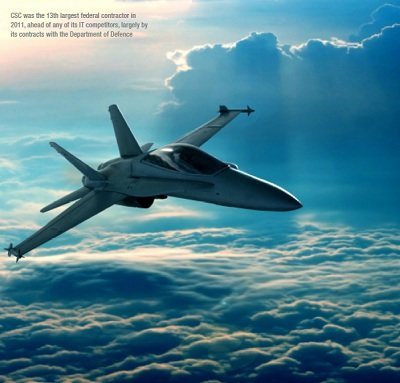 CSC's publicly announced activities in 2011 include: a US immigration database of 100 million people; overseas visa registrations for Canada; cloud administration of 50 million educational qualifications, and of workers' compensation claims; complaints and queries to the Department of Labor; and health benefit data processing.
Its work in geophysics, ongoing since the 1960s, was also prominent in 2011 in: atmospheric, oceanic and weather monitoring and modelling; monitoring and administration also of hazardous waste sites; and water security.
Beyond intelligence, CSC has long been a leader in control systems, where it was still at the fore in 2011 with numerous announcements, from the redesign of US civil and Army air traffic control to battlefield command and control.
Its military successes in 2011 were meanwhile as diverse as engineering on the Navy's DDG 1000 Zumwalt Class Destroyer, to software engineering on ballistic missile defence and submarine base security.
Notwithstanding CSC's implication in illegal rendition, its ongoing work in more controversial areas includes the development of anthrax and plague vaccines for biological warfare.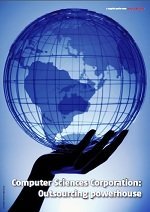 This special nine-page report from Computer Weekly analyses the challenges facing CSC, its financial performance, the services it offers, its place in the IT market and its future strategy. Packed with graphs and diagrams, the report is essential reading for any organisation already working with, or thinking of working with, CSC.
See all research from ComputerWeekly.com
CSC UK locations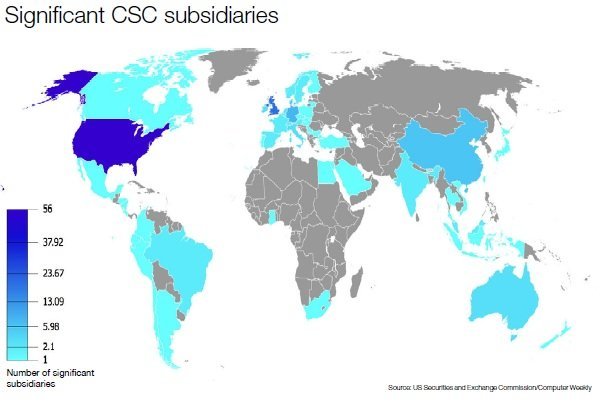 • Aldershot (UK & EMEA headquarters)
• Banbury
• Cheltenham
• Chester
• Chesterfield
• London
• Chorley

• Dublin
• Forss by Thurso
• Leeds
• Luton
• Moor Row (Westlakes)
• Preston
• Solihull
• Warrington
CSC Owned Companies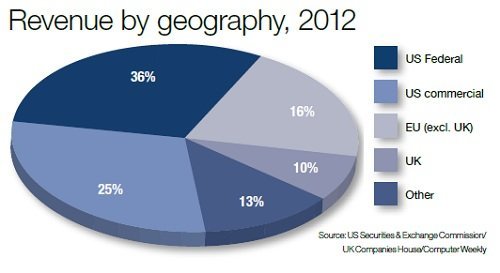 • Alliance-One Services
• CenTauri Solutions
• Century Credit Corporation
• Continental Grand, Ltd Partnership
• Covansys
• CSA (PRC) Company Ltd
• CSCSpace Company LLC
• Datatrac Information Services (Integrated Customer Solutions)
• Dekru BV
• DM Petroleum Operations Company
• DynCorp
• DynKePRO, LLC
• DynMeridian Corporation
• DynPort Vaccine Company LLC
• Eastview (China) Group Limited
• Everlasting Properties Limited
• Experteam SA/NV
• First Consulting Group GmbH
• Fortune InfoTech Ltd.
• Image Solutions, Inc.
• Innovative Banking Solutions AG
• ISI (China) Co.
• ISI (UK)
• ITS Medical Systems LLC
• Log.Sec Corporation
• Mississippi Space Services

• Mynd Corporation (f/k/a DI Asset Corporation)
• Mynd International
• Mynd Partners (f/k/a Legalgard Partners, LP)
• Mynd Partners, LP (f/k/a Cybertek Solutions, LP)
• Paxus Australia Pty
• PDA Software Services
• PT CSC Indonesia
• Space Coast Launch Services LLC
• Supreme Esteem
• Technology Service Partners
• Test and Experimentation Services Co.
• The Eagle Alliance
• The LogSec Group JV (Partnership)
• Tianjin CSA Computer Sciences
• Technology Company Limited
• Tri-S Incorporated
• UAB CSC Baltic
• Vulnerability Research Labs, LLC
• Welkin Associates, Ltd
More on CSC from the TechTarget network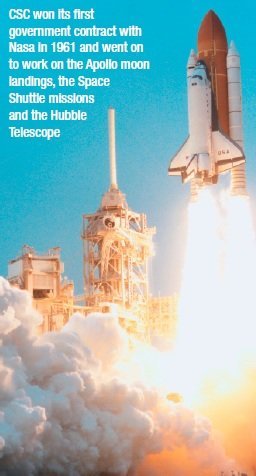 • CSC returns to profitability
Beleaguered software firm CSC has returned to profitability in its full year results, posting operating profits of $900m (£600m) compared with losses of $1.36bn for the previous year 2011-12.
• CSC returns to profit one year after NHS debacle
IT services supplier CSC raised sales 3% and recorded $268m profits one year after it suffered a $1.5bn charge for its failed NHS contract.
• UKtech50: Simon Wardley, CSC Leading Edge Forum
Simon Wardley, researcher at CSC Leading Edge Forum, discusses the fundamentals of change and why business activities evolve.
More on CSC from ComputerWeekly.com
See TechTarget research and whitepapers at BitPipe.com
CSC Executives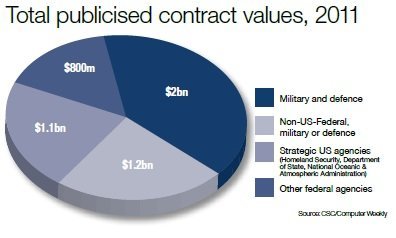 Mike Lawrie, president and chief executive officer
He is credited with turnaround at UK finance and health software company Misys. Lawrie, a seasoned corporate administrator, joined CSC in March 2012. He previously spent 27 years at IBM.
Paul Saleh, chief financial officer
Appointed in May 2012, Saleh knows about old companies struggling with seismic change and dwindling income. His previous job was with regional newspaper publisher Gannett. Prior to that he was CFO at Disney and Sprint Nextel. He also did a stint at Honeywell.
James Cook, president, business solutions and services
Cook is an all rounder. He was a one-time US Army captain and has a Stanford MBA and MIT. He has been a CIO and headed manufacturing, marketing, brand management, sales, etc. .
Gary Budzinski, president, global infrastructure services
Budzinski started in 1978 as systems architect at General Motors. His previous employment includes EDS and vice-president of warranty services at Hewlett-Packard. He is a people person, an outsource and human resources expert, and a maths graduate.
David Zolet, president, North American public sector
Zolet jumped ship from IBM public sector in 2010, after which IBM sued. He also spent a short stint as IBM vice-president of enterprise infrastructure. He spent the prior 20 years at weapons manufacturer Northrop Grumman heading IT, defence, and homeland security. He is an electronics graduate.
More about CSC
Key UK executives at CSC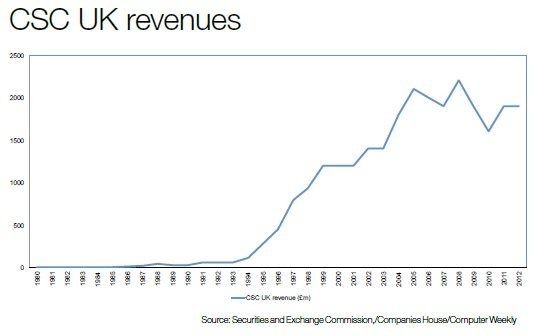 Liz Benison
President
Angela Bowland
Vice-president, strategy and marketing
Amanda Brumpton
Vice-president, sales
Chris Doutney
Vice-president, public sector
Dave Baldwin
Vice-president, technology and consumer services
John Hobson
Director, human resources
Kevin Kearns
Vice-president, finance
Mark Farrell
Vice-president, Royal Mail Group account
Steve Short
Vice-president, financial services
Sheri Thureen
President, UK healthcare
Tig Matthews
Regional commercial director
Matthew Doucy
Director, BAE Systems account
CSC videos from the TechTarget video library