Automation software is being used by businesses to reduce the costs associated with completing particular processes. It is a way of reducing labour intensive activities.
Business processes begin with a task such as a customer asking a mobile operator for a new SIM card, which triggers off a chain of events that is concluded when the customer confirms receipt of the card.
This guide, with news, case studies and research, describes what automation software is and how it is transforming businesses. Keep up to date with the spread of business process automation software.
What is Business Process Automation software?
Business process automation software is being used by businesses to reduce the cost in time and money carrying out common business processes. Manual triggers are being replaced by software which integrates disparate systems to enable an end to end business process. Costs are saved by the reduced need for people.
Business Process Automation software news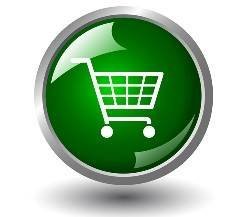 Infosys partners IPsoft as automation trend shakes offshore model
Indian IT services giant Infosys is using IPsoft's technology to automate its IT and business process services.
Inside Outsourcing interview: The release automation software firm that emerged from Lloyds bank
I have written quite extensively about automation software and its impact on the offshoring and outsourcing sector. I met up with Nick Mottershead, the CEO at a company called Midvision, today.
Intellect builds better understanding of automation in UK
IT industry body Intellect is wants to raise awareness of the benefits that automation software can bring to UK business.
Low-level tasks eat up 30% of IT departments' time, report reveals
IT departments spend 30% of their time carrying out basic tasks and are growing frustrated with the lack of time left to focus on transformational work.
Shop Direct deploys software to automate business processes
Online shopping giant Shop Direct has deployed software to automate business processes without eating into the IT department's busy timetable.
Co-operative bank extends automation
Co-operative Financial Services has extended its deployment of Blue Prism software to automate the daily process of accepting or rejecting direct debits, cheques and standing orders on accounts with insufficient funds.
Exeter University automates overseas student processing for UKBA compliance
The University of Exeter is using IT to replace a manual system of processing overseas students to comply with UK Border Authority rules.
University reduces three week process to seconds
The University of Greenwich has reduced the time it takes to process student tutorial appointments from three weeks to a matter of seconds through automation software.
Multiple automation technologies cause problems
Almost all IT workers that use multiple automation technologies are having serious problems as a result of the need to process more jobs, according to a Forrester survey.
Business Process Automation in depth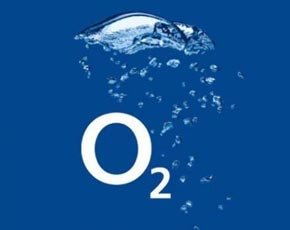 O2 automation cuts offshore dependence and saves millions
Mobile operator O2 has deployed software to automate business processes, which will reduce the cost of back office operations and cut its reliance on offshore recruitment to cope with spikes in workload.
CIOs are improving business processes through automation
In this sad-sack economy, CIOs are keeping a keen eye on fiscal responsibility. They have to make every attempt to reduce the time and expense of ongoing operations. In trying to do more with less, many CIOs pull business process improvement and business process management out of their toolbox.
Find sweet spots for business process automation
The extended economic downturn is driving all of us to wring as much cost as possible from our processes.
Videos on business process automation software
More on business process automation software from SearchDataManagement.co.UK