ISCSI TCP/IP TOE card purchase considerations
A look at the specific considerations in purchasing iSCSI
This Article Covers
RELATED TOPICS
ISCSI SANs are quickly gaining acceptance in small business and enterprise environments, spurred on by the simplicity, low cost, and ubiquitous availability of Ethernet networks. Still, the benefits of iSCSI are often tempered by performance limitations when iSCSI storage traffic is added on top of everyday user LAN traffic. In many cases, the impact of iSCSI traffic is mitigated by limiting it to its own network segment or VLAN. One means of improving iSCSI traffic performance is to include TOE (TCI/IP Offload Engine) capability on the Ethernet card itself. An iSCSI TOE allows the network adapter to process iSCSI traffic (often all Ethernet LAN traffic) locally -- relieving those burdensome processing tasks from the host server or other computers connected to the LAN. To implement this capability, iSCSI servers must be upgraded with Ethernet NICs that include a TOE chip onboard.

Download this free guide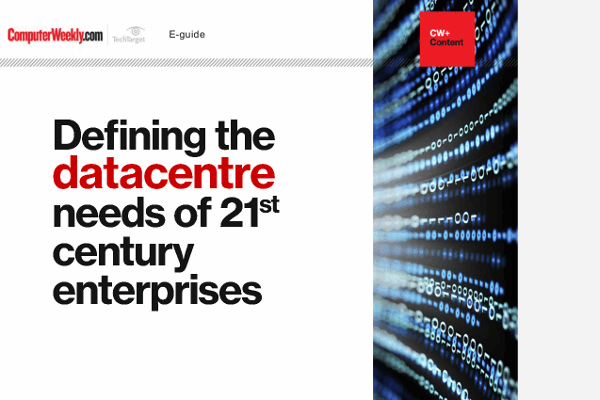 Defining the datacentre needs of 21st century enterprises
A collection of our most popular articles on datacentre management, including: Cloud vs. Colocation: Why both make sense for the enterprise right now; AWS at 10: How the cloud giant shook up enterprise IT and Life on the edge: The benefits of using micro datacenters
By submitting your email address, you agree to receive emails regarding relevant topic offers from TechTarget and its partners. You can withdraw your consent at any time. Contact TechTarget at 275 Grove Street, Newton, MA.
You also agree that your personal information may be transferred and processed in the United States, and that you have read and agree to the Terms of Use and the Privacy Policy.

Although the selection of iSCSI TOE cards is generally limited to just a few manufacturers, it's important to consider the available ports, host interface, and other card characteristics before making a purchase. In addition, the TOE card should fully support the traffic types handled on each server. Now that you've reviewed the essential issues involved in any SAN upgrade, this chapter covers the specific considerations involved in iSCSI TOE cards. Following the considerations, you'll find a series of specifications to help make on-the-spot product comparisons between vendors, including Alacritech, LeWiz Communications Inc., and QLogic Corp.
Evaluate the price versus the additional performance. The main premise behind TOE cards is that their onboard TCP/IP instruction stack processing capability helps to unburden the server's main processor(s). However, for this to make any kind of performance difference, the server's CPU should be at or near its maximum capacity. That is, if the CPU isn't being stressed, the addition of a TOE won't make much of a difference in the server's performance -- effectively wasting the additional money spent on the cards. Lab testing can help to identify the true performance impact of a TOE card.
Consider the traffic types supported. Some iSCSI TOE cards focus their acceleration specifically on iSCSI commands, and may not accelerate other types of TCP/IP traffic. This may be fine if you're configuring servers specifically for an iSCSI network segment. However, most iSCSI TOE cards will accelerate all types of TCP traffic including email data, Web data, file serving, and backup in addition to iSCSI storage tasks.
Consider the compatibility with your environment. Experts recommend a close review of operating system and server compatibility followed by application support, For example, if the iSCSI TOE card is intended for a Microsoft Windows system, check the level of integration and support for Microsoft Scalable Networking Pack (SNP) first available for Windows Server 2003 in late 2006. Also check to see if the TOE card can be configured as an initiator, target, or both -- especially if the TOE card is slated for a storage appliance or server. In many cases, iSCSI vendors will qualify network adapters, switches, servers, and appliances, so always reference the vendor's product compatibility matrix for product suggestions and known caveats.
Consider the host interconnects. The vast majority of iSCSI TOE cards are compatible with PCI-X or PCIe (PCI Express) slots on the host server. Most iSCSI TOE card manufacturers offer both PCI-X and PCIe variants, so it's important to first identify the slot type and purchase the corresponding card model. For example, the QLogic QLA4050C/QLA4052C iSCSI TOE cards are built for PCI-X, while the Alacritech SEN2100 Accelerator card is made for PCIe.
Plan enough ports for special features. iSCSI TOE cards typically offer one, two, or four Gigabit Ethernet (GigE) ports. Cards can be selected with copper or optical fiber connectivity. Additional cards would then be needed to supply additional ports. When considering an iSCSI TOE card purchase or upgrade, be sure to purchase enough ports to support iSCSI SAN features on each server such as failover or high availability. Remember that features may demand additional software components. For example, path manager software may be needed for load balancing and failover capability. Additional software can add to the software maintenance overhead for each iSCSI system.
Consider the need for bootability. Many Fibre Channel HBAs include the ability to boot servers from the storage network rather than relying on local storage. An increasing number of iSCSI TOE cards offer the same boot capability so that servers can boot from an iSCSI storage system or appliance. For example, Alacritech iSCSI TOE cards support booting through PXE with their emBoot software.
Evaluate the management tools. Many iSCSI TOE cards employ software tools for configuration and management. Consider the versatility and interoperability of the management tools. Tools that recognize and handle cards from various vendors anywhere across the iSCSI fabric can be far more useful than specialized utilities that only work with a specific vendor's HBAs. For example, the QLogic SANBlade (QLA4050C/QLA4052C) iSCSI card uses their SANsurfer device manager utility and CLI, while Alacritech's iSCSI cards rely on management tools already integrated into Windows as part of the Scalable Networking Pack (SNP).
The iSCSI TOE card specifications page in this chapter covers the following products:
Alacritech; SEN2000 Accelerator card

Alacritech; SEN2100 Accelerator card

Alacritech; SES2000 Accelerator card

Alacritech; SES2100 Accelerator card

LeWiz Communications Inc.; Talon 3220 10 Gb Copper TCP/IP Accel. NIC

LeWiz Communications Inc.; Magic 2028-4P 1 Gb Copper TCP/IP Accel. NIC

QLogic Corp.; QLA4050C/QLA4052C iSCSI HBA
Read more on Networking hardware