The Computer Weekly Buyer's Guide will map the IT buying cycle of our readership onto relevant editorial that will inform and educate readers and help them towards making the right buying decision.
On a three week cycle the publication will run a series of articles on a particular category of software/hardware/IT service, which will on a weekly basis. Articles will run in the features section in the Computer Weekly ezine, which can be downloaded as a PDF, and as an SEO-optimised Buyer's Guide page on ComputerWeekly.com. The Buyer's Guide PDF articles will point readers to the online Buyer's Guide, where they will be able to access all the articles in one place, along with additional content, such as blog posts, and related articles.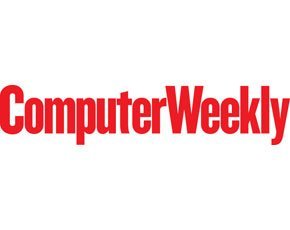 We will produce a quarterly schedule of Buyer's Guides, allowing us to keep topical and also respond to short-term commercial opportunities.
Buyer's Guides will be organised into three parts, which develop into a standalone piece of evergreen content that readers can refer back to. Each part will include a written article plus relevant background material as well as exclusive online-only multimedia content and infographics.
The proposed Q1 and Q2 2013 schedule is:
The evolving SaaS market
Jan 8-Jan22
With Oracle's recent acquisition of RightNow and SAP buying SuccessFactors, it looks 2013 will be the year that Saas finally becomes enterprise-class software. Computer Weekly looks at how businesses and the public sector are taking advantage of this low-cost model for delivering enterprise software. We will cover aspects associated with growing maturity such as vendor-lock-in and issues relating to service levels and data sovereignty.
IT infrastructure for Big Data
Jan 29-Feb 12
The top-end of data analytics now involves high-end optimised server hardware from the likes of IBM/Netezza, Teradata, HP/Vertica together with Oracle (Exadata) and SAP (Hana). Storage suppliers like EMC and NetApps are now delivering storage subsystems optimised for big data. And virtualisation is also being optimised big data analytics through products like vFabric data director. Computer weekly will explore various configurations of IT infrastructure that are now being deployed to support big data.
Green computing
Feb 19-Mar 5
Green may be on the corporate social responsibility agenda, but being green has practical implications. For a start, large businesses need to comply with regulations to reduce carbon emission. With energy prices rising, the price of electricity is one of the big costs within a data centre. Getting enough power is also a problem limiting where data centres can be located.  In this buyer's guide, Computer Weekly will explore various strategies to enable a CIO to reduce the carbon footprint of IT. The topics we will cover will include outsourcing for energy efficiency, power efficient server and data centre design, print management and energy efficient archiving.
Software defined networking
Mar 12-Mar 26
Software defined networking  (SDN) allows network engineers to support a switching fabric across multi-vendor hardware and application-specific integrated circuits. A network administrator can shape traffic from a centralised control console without having to touch individual switches.  SDN is also useful for maintaining service level in a could environment, by providing  an API-enabled approach to manage the network and move workloads in a consistent way.
Context-aware security
Apr 2-Apr 23
IT analyst Gartner believes the next wave of IT security will be based on context. Information security infrastructure must become adaptive by incorporating additional context at the point when a security decision is made. The industry is developing next-generation endpoint, network, application and data protection platforms. Awareness of context is also being built into next-generation security information and event-management platforms. This series looks at how the technology is evolving.
Client-side computing
Apr 30-May 14
As businesses start to support devices other than a PC, the concept of the standard Windows desktop is no longer possible. Thin client computing through software like Citrix XenDesktop and VMware View can enable IT departments to continue providing access to legacy Windows. But going forward IT departments have an opportunity to rethink desktop IT.  How will businesses use HTML 5, WinRT, and native iOS and Android apps in their organisations.
Mobile Device Management
May 21-Jun 4
There are plenty of ways to provide a secure environment on mobile devices.  This articles looks at the pros and cons of the different approaches IT can take to locking down devices, providing secure network access, remote wipe and enterprise app stores.
Identify and access control
June 11-June 25
IT is being pulled in multiple directions,. The command and control model of providing access to corporate systems is limiting what business can do both internally, and with external partners. At the same time, IT is responsible for protecting corporate data and ensuring only authorised people have access to it. In this series of articles Computer Weekly will look at how identify and access management is balancing the need for access with security and regulatory requirements.
Human Resource applications and employee self service
July 2-July 16
Human resources (HR) software refers to software and  packages which provide companies  with modules for personnel management, payroll and benefits, basic recruiting and  training, and sometimes workforce management. We  look at the shift from on-premise to cloud-based services, and how these products link into other enterprise systems and business processes.
Data Management
July 23-August 6
Information is most valuable if it flows freely between departments, business units and to and from external partners. Regulatory compliance and information security requirements will limit what can be shared, but for everything else, data should move freely across organisational boundaries. However to be most effective data needs to be available and accessible as a seamless information pool. We examine approaches to data consolidation.
Software licence optimisation
August 13- September 2
Being under licensed and you risk a hefty fine, over-licensing is wasteful, especially when you also have to pay an annual maintenance fee on software that is not being used. Using virtualisation and infrastructure as a service can void some licences. We look at how to stay legitimate while minimising costs.
Alternatives to consumer cloud storage
September 10-September 23
IT departments are losing the battle to stem the flow of corporate data into free or low cost cloud storage services aimed at consumers. We look at the options IT departments can deploy to provide a consumer-friendly experience, while still retaining control.
Recruitment and talent management
October  1 – October 21
Once seen as a technology backwater, HR is the new growth area in IT . Companies are now investing heavily in dedicated HRIS technology that can help them manage and develop their employees more effectively. Leading edge HR departments are using analytics to identify employees who may be about to leave the organisation. Others are turning to internal and external social media to identify individuals with hidden skills. This article will explore how companies can identify, hire and retain the right people.
A guide to finance and insurance for IT
October 22 – November 11
Smaller businesses can sometimes struggle to run major projects due to the restrictions imposed by limited annual IT budgets. Financing options allow them to run much larger projects, by spreading the cost over three years.
With IT a critical component of the business, the IT department can also buy insurance products covering anything from patching failures and security breaches to datacentre equipment theft. This  Buyer's Guide looks at new financial and insurance products available to IT.
Testing and code quality
November 12- December 2
Testing used to be the last chore before a software product ships. But the pace of change combined with users' expectations that the product should work without fail, means that high quality testing is integral to the product development cycle.  A coding error can mean the difference between a sale going through on an ecommerce site, and the user making the purchase elsewhere.
In this buyer's guide we look at the products and services that enable businesses to reduce software errors and deploy high quality software.
Getting started on the internet of things
December 3 – December  23
There are more devices connected to the internet than people. These devices range from smartphones to huge industrial machines, sensors and energy smart grids. There is no such thing as an off-the-shelf solution for the internet of things. IT firms and non-IT firms will need to work together to deliver products and services for intelligent devices.
How will the internet of things change IT.? Systems management could expand to support real devices; big data could provide the intelligence inside connected machines. The possibilities are endless. We look at some of the practical ways companies are using the internet of things, and the role their IT function is taking to support these initiatives.
Email Alerts
Register now to receive ComputerWeekly.com IT-related news, guides and more, delivered to your inbox.
By submitting you agree to receive email from TechTarget and its partners. If you reside outside of the United States, you consent to having your personal data transferred to and processed in the United States.
Privacy