The Computer Weekly Buyer's Guide will map the IT buying cycle of our readership onto relevant editorial that will inform and educate readers and help them towards making the right buying decision.
On a three week cycle the publication will run a series of articles on a particular category of software/hardware/IT service, which will on a weekly basis. Articles will run in the features section in the Computer Weekly ezine, which can be downloaded as a PDF, and as an SEO-optimised Buyer's Guide page on ComputerWeekly.com. The Buyer's Guide PDF articles will point readers to the online Buyer's Guide, where they will be able to access all the articles in one place, along with additional content, such as blog posts, and related articles.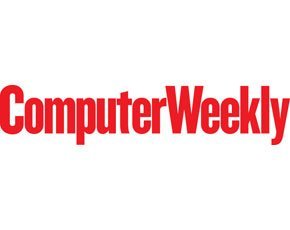 We will produce a quarterly schedule of Buyer's Guides, allowing us to keep topical and also respond to short-term commercial opportunities.
Buyer's Guides will be organised into three parts, which develop into a standalone piece of evergreen content that readers can refer back to. Each part will include a written article plus relevant background material as well as exclusive online-only multimedia content and infographics.
The proposed Q1 and Q2 2013 schedule is:
Windows XP: custom support alternatives
Jan 7 – Jan 20
With the end of support date for Windows XP looming, many organisations may end up paying  for hefty support contracts after April 2014, or risk running an unsupported operating system.  It can take upwards of 18 months to completely migrate off XP, and even then, there still may be certain applications that cannot be modernised. Software emulators and virtualisation can be used to ring-fence XP applications during the migration. We look at their effectiveness.
Tablets suitable for business users
Jan 21- Feb 10
BYOD is all well and good for users but IT must deal with the challenges of keeping the company's data secure while giving people the ability to use their own devices. We investigate how well current devices integrate into corporate IT, the challenges of dealing with consumer-focused tablet manufacturers and the total cost of ownership of a multi-device desktop IT strategy.
Hybrid clouds
Feb 11 – Mar 3
Many organisations are concerned about putting their data in the public cloud. In government and regulated industries there are restrictions on what data can be stored outside national boundaries. Private clouds have enabled many such organisations to see some of the benefits of the public cloud within their own datacentres.  For the greatest flexibility the industry is now moving towards a hybrid approach which enables IT to decide where to host workloads and data based on business requirements. We look at the options available to IT departments in the emerging hybrid cloud market.
Open Data in Government
Mar 4 – Mar 24
New Government projects will have to support open data. We look at how open data can be used to create new services and fuel new business ventures. We will showcase how open data is being used to power innovative applications that support smarter city initiatives and cover the challenges in making data accessible to third parties
Security analytics
Mar 25 – Apr 14
IT analyst Gartner believes the next wave of IT security will be based on context. Information security infrastructure must become adaptive by incorporating additional context at the point when a security decision is made. The industry is developing next-generation endpoint, network, application and data protection platforms. Awareness of context is also being built into next-generation security information and event-management platforms. This series looks at how the technology is evolving.
Enterprise-wide collaboration software
April 15 – May5
Email is overused. People are copied in on conversations, attachments fly around and no one can keep track of who has the most up-to-date version.  Is there a better way to communicate and share ideas? In this series we will look at how organisations can get started with the software they already, cloud based collaboration tools and enterprise social networking.
Alternatives to traditional network infrastructure
May 6 – June 9
Network Function Virtualisation could ultimately transform the way network operators architect and  operate their networks.  It involves implementing a standard software architecture for managing network layers 4-6. Some experts believe Network Function Virtualisation will facilitates innovation towards new network functions and services that can only be implemented in software..
Business process automation
June 10  – June 30
In spite of the benefits of using automated software development tools, business process automation is still not widely used within business. We explore the types of BPA tools now available and how they are being used . We will also investigate what hinders organisations from adopting BPA.
Making Apple work in business
July  1 – July  21
The latest marketshare data shows that Apple has a significant share of the tablet and smartphone market. Given people are bringing Apple devices to work, we look at how IT departments can support them, where to go when the Genius Bar is unable to help and how to get enterprise support.
Securing endpoint devices
July  22 – August 11
The trend towards IT consumerisations means that chief information security officers need to reassess what their enterprise IT security strategy means in the era of BYOD. We look at tools and techniques that enable the IT department to keep end user computing secure, irrespective of the accesses device.
Enterprise appstores and self-service IT
August 12 – September 8
End users often criticise IT for not being as simple to use as the applications they use in their home life like iTune or the Google Play store. IT service management recognises the need to adapt so that corporate IT can have the look and feel of such consumer-oriented services. We assess how to go about selecting an enterprise app store and how to integrate it with IT service management.
Microservers and hyperscale computing
September 9  – September 29
While industry standard x86 servers are the bread and butter of the datacentre, server manufacturers are looking at techniques to push the energy envelop of next generation servers. Microservers are using laptop and smartphone technology to lower the energy footprint. We look at the type of applications that can run on such servers, and how to optimise workloads.
VM backup and recovery
September 30  – October 20
Live migration is among the most useful features in hypervisors, allowing VM workloads to failover smoothly. We look at the challenges in backing up and recovering live virtual machine instance and what to do when the backup fails.
Project management to support digitisation
October 21 – November 4
IT leaders risk being left behind unless they can meet the day-to-day demands of the business for technology innovation. But CIOs are looking to strike a balance between strategic long-term IT initiatives and quick wins that drive business opportunities. We  investigate how to integrate agile IT with long-term projects.
Migrating Windows Server
November 4 - November 24
In less than eight months from now Windows Server 2003 will reach the end of its life, and will no longer be supported by Microsoft. Is this another Windows XP moment? While XP on the was a major project because it affected many PCs, upgrading server operating systems is potentially far more disruptive to business, given that those servers may be running mission critical applications used by thousands of users across a company. We investigate how IT departments can minimise risk when updating legacy Windows server platforms and the upgrade options they have.
Network equipment startups
November 25 - December 22
Arguably, the corporate network, is the most prevalent part of an organisation, providing the conduit through which information can flow. When it fails or slows down, everyone in the business can be impacted.
We assess how IT departments are using the products from new networking companies to deliver cutting edge network capabilities, that fill a gap in existing enterprise networking.
Email Alerts
Register now to receive ComputerWeekly.com IT-related news, guides and more, delivered to your inbox.
By submitting you agree to receive email from TechTarget and its partners. If you reside outside of the United States, you consent to having your personal data transferred to and processed in the United States.
Privacy