The Computer Weekly Buyer's Guide will map the IT buying cycle of our readership onto relevant editorial that will inform and educate readers and help them towards making the right buying decision.
On a three week cycle the publication will run a series of articles on a particular category of software/hardware/IT service, which will on a weekly basis. Articles will run in the features section in the Computer Weekly ezine, which can be downloaded as a PDF, and as an SEO-optimised Buyer's Guide page on ComputerWeekly.com. The Buyer's Guide PDF articles will point readers to the online Buyer's Guide, where they will be able to access all the articles in one place, along with additional content, such as blog posts, and related articles.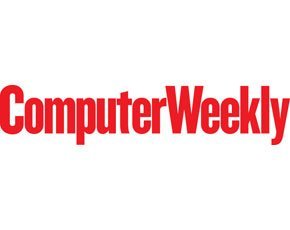 We will produce a quarterly schedule of Buyer's Guides, allowing us to keep topical and also respond to short-term commercial opportunities.
Buyer's Guides will be organised into three parts, which develop into a standalone piece of evergreen content that readers can refer back to.
Each part will include a written article plus relevant background material as well as exclusive online-only multimedia content and infographics.
The proposed Q1 2015 schedule is:
Software defined everything
Jan 13 – Feb 2
According to IT analyst Frost & Sullivan, 2015 is set to be the year of software-defined everything as the software defined revolution spreads beyond the boundaries of the datacentres. Programmable networks will enable the creation of new business applications and services which will drive efficiencies and new service models. In this article we will cover how datacentres are expanding beyond server virtualisation. 
Cutting edge data science
Feb 3- Feb 23
We are moving to a data driven future. Organisations are developing increasingly sophisticated analytics techniques to understand their customers. NetFlix and eBay, for instance, used hardware-assisted analytics engines to offer their customers recommendations. JustGiving is using a graph database to predict causes people are most likely to give their support to. We examine how this trend is evolving beyond web scale organisations.
Cloud optimised IT
Feb 24 – Mar 16
Hybrid seems to be the way many organisations are going to gain the benefits of the public cloud, while retaining key data in a private cloud. As cloud computing matures IT departments will need a portfolio of products that span private, public and hybrid configurations. We look at the latest developments that help IT managers optimise their highly heterogenous cloud environments.
Windows migration
Mar 17 – Apr 13
Up until very recently, desktop IT involved supporting and upgrading Windows desktops and laptops. Driven by IT consumerisation, desktop IT is evolving. Windows is no longer the dominant platform and thanks to the take-up of software as a service, many applications are available cross platform. In an increasingly multi-device world, a user may begin working from a laptop or desktop, then move to a tablet or smartphone when they leave the office. We look at post Windows desktop IT.
Email Alerts
Register now to receive ComputerWeekly.com IT-related news, guides and more, delivered to your inbox.
By submitting your personal information, you agree to receive emails regarding relevant products and special offers from TechTarget and its partners. You also agree that your personal information may be transferred and processed in the United States, and that you have read and agree to the
Terms of Use
and the
Privacy Policy
.