Rising Stars 2014: Most Influential Women in UK IT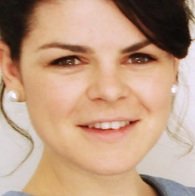 As the co-founder of Entrepreneur First, she finds talented individuals and provides support to build high-growth startups. Many, such as AdBrain and Blaze, have graduated and gone on to secure millions in funding. She also set up Code First: Girls, a coding course especially for female students and graduates.
During the judging process for the top 25 Most Influential Women in UK IT the judges felt that a Rising Star category needed to be added so a handful of the ladies could be acknowledged for their work and their potential.
View All Photo Stories