The Cyber Security Challenge UK 2014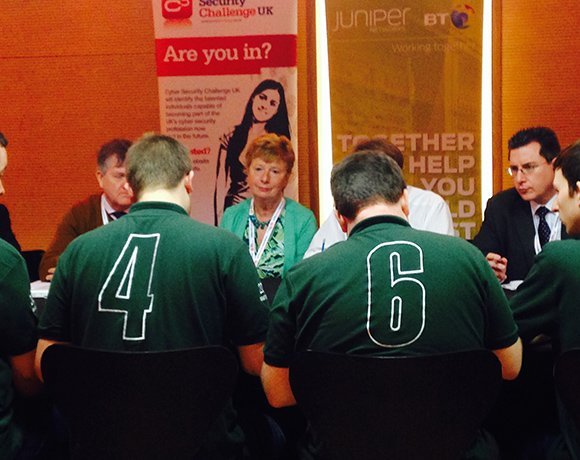 Source:
Cyber Security Challenge UK
Teams regularly presented their findings to a board, who interrogated team members about what they had discovered, what steps they had taken and what they planned to do next.
The Cyber Security Challenge uses events such as this to test whether candidates have the right mix of skills for a full-time job in the cyber-security sector, including social and communication skills as well as technical and analytical ability.
The industry currently needs people with all of these skills to tackle the skills gap the sector currently faces.
Stephanie Daman, CEO, Cyber Security Challenge UK, said before the event: "We hope the excitement of the next few days will not only inspire many of our hugely talented finalists to lend their skills to the cyber security profession, but also encourage many more people from across the UK to sign up with us and test their skills in next year's competitions."
View All Photo Stories