IT Management for Business (ITMB) degree students demonstrate their ideas to employers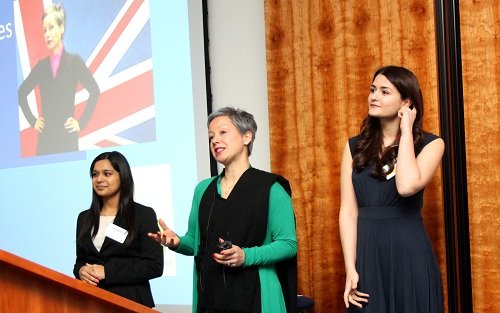 Jacqueline de Rojas, vice president and general manager at CA Technologies UK & Ireland talks with two students.
Irena Fotache (right) is studying at Manchester University and spending a placement year with CA Technologies, and ITMB graduate Amy Jawanda (left) who has completed CA's graduate programme and is now a fully qualified consultant.
In addition, several spot prizes were awarded on the day for those students who asked interesting questions, participated constructively or simply 'stood out' throughout the day.
CA Technologies recently hosted an event in association with eSkills, at Ditton Park in Datchet. The The Information Technology Management for Business (ITMB) Student event involved 14 universities and 250 students and employers.
View All Photo Stories