European IT services spending priorities 2013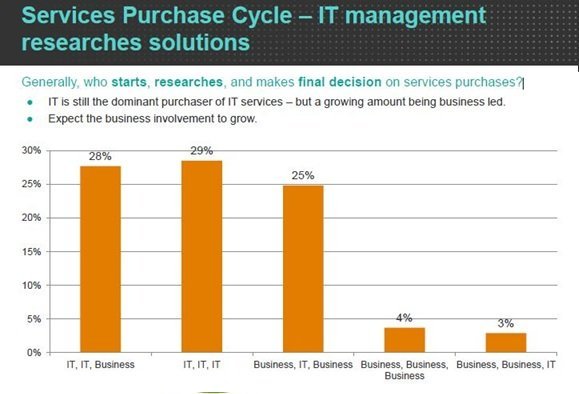 Generally, who starts, researches, and makes the final decision on services purchases?
The IT departments in European businesses are starting, researching and making the final decisions on IT services in 29% of cases. This is significant in the current climate when finance departments are looking closer at every Euro or Pound being spent on IT.
Download your copy of the the full research: IT Purchasing Intentions 2013
View All Photo Stories