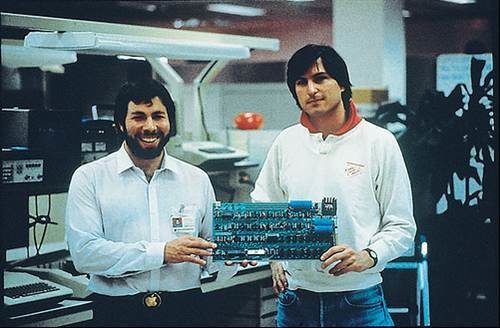 Steve Jobs and Steve Wozniak co-founders of Apple - The Steve Jobs story
Apple was founded April 1, 1976 by two young electronics enthusiasts, Steve Jobs and Steve Wozniak. Their innovative ideas and approach to computing meant they expanded, and fast, so Jobs set out to recruit an experienced CEO, Michael Scott, to help steer Apple in the right direction.
Steve Jobs has stepped down as Apple CEO and will be replaced by Tim Cook, Apple's chief operating officer. Jobs is the genius behind the products that have made Apple the world's most valuable computer company.
See also:
View All Photo Stories