Photos: iPad 2 - Ten things that make it so special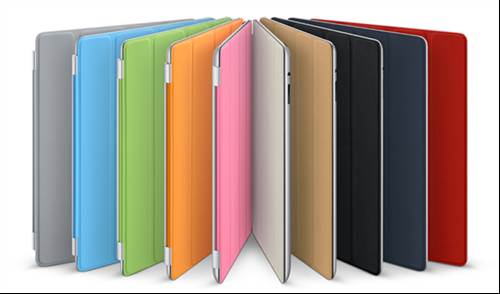 Smart cover - Apple iPad 2
Mr Jobs has also designed a new cover, which is essentially some thin magnets wrapped in your choice of coloured poly ($39) or leather ($69).

Don't go thinking it's just some expensive piece of material though, oh no, when the cover is placed on the iPad 2 it puts it into sleep mode and it is then awoken when the cover is removed.

Jobs is probably rather smug about the fact that his new cover can also be folded into a table top stand on which you can prop up your iPad 2, presumably to make you look more professional.
See also:
iPad versus iPad 2 - Why should you buy / upgrade?
Video: iPad 2 - What You Need To Know
Video: Gadget Show's Suzi Perry gives her verdict on the iPad 2
View All Photo Stories