Pixelbliss - Fotolia
Swedish bank uses Amelia the robot for customer services
SEB is using AI software from IPsoft for customer service after a successful internal project
SEB in Sweden is the first bank to use IPsoft's cognitive technology for customer services after the software robot proved successful in an internal IT service desk project.
The implementation will see the robot, known as Amelia, speak Swedish in its first non-English-speaking deployment.
The introduction of Amelia to support banking customers is another first for IPsoft, following its roll-out at Enfield council in the UK, which was its first public sector customer support role.
Amelia, which was launched in 2014, has an understanding of the semantics of language and can learn to solve business process queries like a human. It can read 300 pages in 30 seconds and learn through experience by observing the interactions between human agents and customers. If Amelia can't answer a question, it passes the query on to a human, but remains in the conversation to learn how to solve similar issues in future. It understands 20 languages, as well as context, and can apply logic and infer implications.
The software is used for services such as technology helpdesks, contact centres, procurement processing and to advise field engineers, among other business processes.
"Customer service is a key differentiator. By making Amelia available to respond to queries, we enhance our customers' flexibility of receiving individualised support at a time that suits them and without any delays in response," said Rasmus Järborg, SEB's chief strategy officer.
Järborg added that the bank is confident the software will prove successful, following the use of Amelia in an internal programme to employ Amelia as an IT service desk agent. "Within the first three weeks, [it] held over 4,000 conversations with 700 users and was able to resolve the majority of those queries independently, allowing employees to get consistent support without delay."
SEB is setting up its own cognitive centre of excellence to build an in-house talent pool of individuals to improve Amelia. They will supervise its learning, monitor its performance and identify new opportunities for applying the technology to customer services.
Read more about Amelia and AI
Content Continues Below

Download this free guide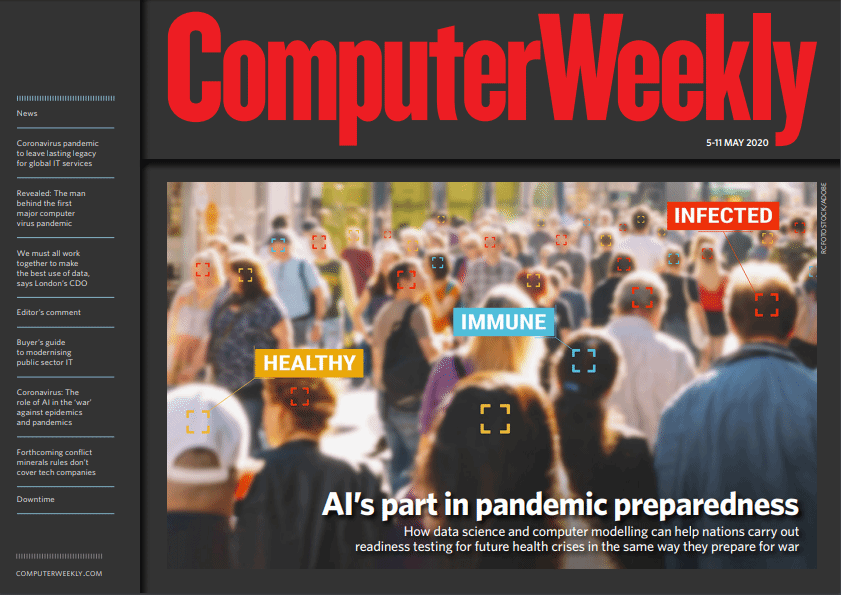 The role of AI in the war against pandemics
We look at how AI and data science are supporting the global push to deal with the coronavirus pandemic. We reveal, and talk to, the man behind the world's first computer virus pandemic, the Love Bug. And we examine how the IT services market will change as a result of the current crisis. Read this CW E-Zine issue now.