Javier Castro - Fotolia
DWP trials blockchain technology for benefit payments
The Department for Work and Pensions (DWP) trials blockchain's distributed ledger technology, with benefit claimants using a mobile app to track welfare payments
The Department for Work and Pensions (DWP) is trialing blockchain technology to enable benefit claimants to use a mobile app tracking their welfare payments.
The DWP began the proof of concept trial in June 2016, working with GovCoin Systems, Barclays bank, RWE npower and University College London (UCL).
Speaking at the Payments Innovation Conference last week, DWP's minister for welfare reform David Freud said the key to the trial is to develop secure and effective technology, "that users adopt and use to handle payments".
"Claimants are using an app on their phones through which they are receiving and spending their benefit payments. With their consent, their transactions are recorded on a distributed ledger to support their financial management," he said.
Using distributed ledger technology, machine learning and mobile devices, GovCoin Systems is developing a platform to reduce the amount of money lost due to friction and fraud costs relating to the distribution of benefits.
Distributed ledgers are databases that securely record assets shared across a network. The technology is mostly known in the financial industry for the blockchain incarnation behind digital payment systems such as bitcoin.
Earlier in 2016, government chief scientist Mark Walport called on Whitehall to look at how using distributed ledger technology can improve public services and boost productivity.
Read more about blockchain technology
Jeremy Wilson, vice-chairman of corporate banking at Barclays, said: "The initiative focuses on adding an additional layer of richer data and identity onto payments so that a deeper and more effective relationship can be established between the government and claimants."
Other governments are beginning to use distributed ledger technologies. In Estonia, the government has been experimenting with the technology for several years, using it for citizens to verify the integrity of their records on government databases.
Content Continues Below

Download this free guide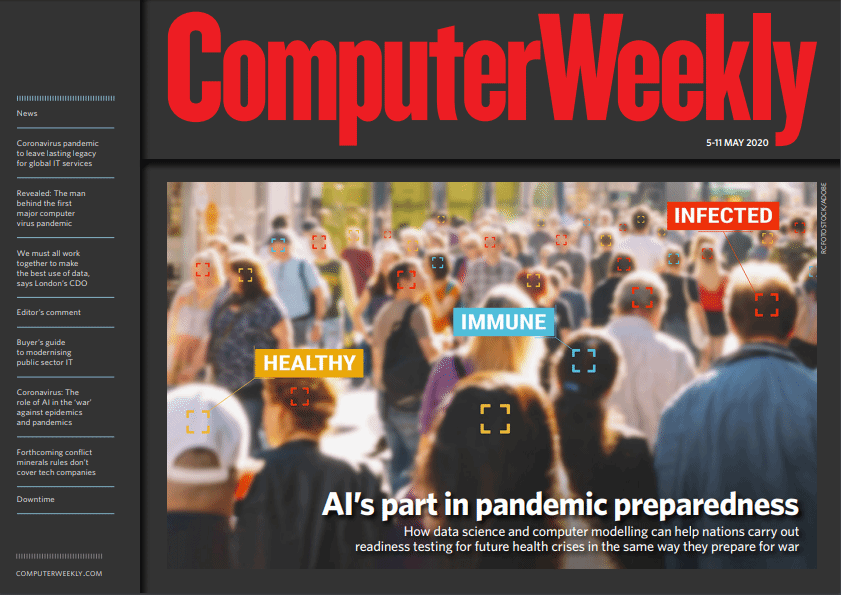 The role of AI in the war against pandemics
We look at how AI and data science are supporting the global push to deal with the coronavirus pandemic. We reveal, and talk to, the man behind the world's first computer virus pandemic, the Love Bug. And we examine how the IT services market will change as a result of the current crisis. Read this CW E-Zine issue now.
Read more on IT for government and public sector