Noppasinw - Fotolia
DHL Asia-Pacific Innovation Centre incubates future logistics technology
DHL's innovation centre in Singapore is trying out the future logistics technologies it plans to introduce across its Asian business
When you step into DHL's Asia-Pacific Innovation Centre (APIC) in Singapore, a 623m2 facility in an industrial zone in the island state, you feel as if you have been transported into the futuristic world of logistics.
A first of its kind in Asia-Pacific, this SGD$10m facility is DHL's first innovation centre outside of Germany, and the first dedicated centre for innovative logistics services in the Asia-Pacific region. Launched with the support of the Economic Development Board (EDB) of Singapore, the APIC showcases futuristic technologies that will transform logistics operations.
In an hour-long guided tour of the centre, a visitor typically runs through exhibits that showcase the future of automation and robotics, augmented reality, unmanned aerial vehicles, self-driving vehicles and maintenance on demand.
APIC is divided into four core areas of focus:
A state-of-the-art centrepiece showcasing the trend of automation and robotics in the future of working;
A Solution Sphere, where visitors can experience the full range of Deutsche Post DHL Group capabilities, such as parcel lockers, sensor technology and warehouse pick and pack using voice and lighting technologies;
A Trend Curve, which highlights future trends and their applications for the logistics industry;
A Vision Wall, which enables visitors to discover inspirational scenarios on what the world of logistics might look like in the year 2050.
Why Singapore?
Global logistics provider DHL's launch of APIC in Singapore in early December 2015 is a testament to the Asean region's growing significance in logistics and global trade.
It is located in the SGD$160m (€104m) DHL Supply Chain Advanced Regional Centre (ARC) building at Singapore's Tampines LogisPark. At present, the centre has four full-time research staff, in addition to the 20 researchers in its German centre.
Read more about modern enterprise technology in Asean
Organisations across the Asean region are using artificial intelligence technologies, with examples in health and finance.
Storage infrastructures in Asean organisations are changing to support technologies designed to speed up, automate and centralise.
DHL has opened a centre in Singapore to research technologies that can be used in the logistics industry.
According to DHL's chief commercial officer, Bill Meahl, the launch of the APIC in Singapore is a natural step in maintaining the logistics giant's lead as a frontrunner in innovation, following the success of its first centre in Germany.
"Singapore's position as an innovation hub, its excellent infrastructure and sophisticated workforce make it an excellent base from which we can achieve strong and consistent growth in the region," he said when the centre was inaugurated in December 2015.
Hailing the launch of APIC, Lee Eng Keat, director, logistics and natural resources at Singapore's EDB, said at the time: "The launch of the APIC is another important step towards enhancing Singapore's value-adding role in the realm of global supply chain solutions."
DHL and innovation in logistics
"The innovation agenda is not a new one for DHL," said Mei Pang, vice-president, innovation, solution delivery and service management at DHL customer solutions and innovation in Asia-Pacific. "From an operational point of view, DHL has always known to come out with new things. In 2007, our corporate office in Germany made a decision to invest in a central team to focus on innovation to look at the future of logistics and identify major trends," Pang told Computer Weekly.
"Part of the initiative was to open a conversation with partners, and the approach we take is a very collaborative one where we work with suppliers, customers and academics to focus on the use cases and try to make them practically applicable in our business," she added. "That concept worked very well in Germany."
When DHL revamped its German innovation centre, it took a decision to invest in a centre that was closer to the emerging markets. Asia is part of a huge emerging market agenda for DHL.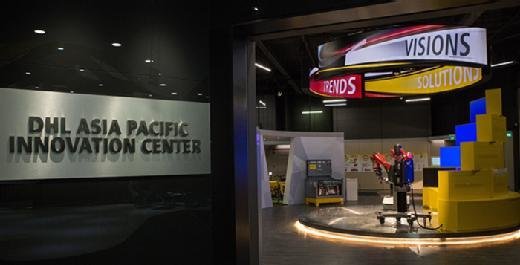 "Our target is to have 30% of our portfolio coming from emerging markets by 2020. And a lot of the major emerging markets like India, China, and now Thailand as well, are coming up very strongly. That was why Asia was picked up to host the second innovation centre, the first outside Germany," said Pang.
Explaining why DHL chose to establish its Asian centre in Singapore, Pang said Singapore is a great platform, with huge connectivity and lots of stakeholders, ranging from the industry and startups to academia.
In terms of market response, APIC has been attracting visitors right from the time it of its launch. "We have had very strong traffic since launch in December," she said. "We expect to exceed 2,000 visitors in the first year. The traffic is a signal that people are very interested in innovation topics."
Key focus areas
According to Pang, one of DHL's objectives is to look at all the work it has done at its German centre.
"We have many ready-to-pilot ideas from the Germany-based innovation centre to be deployed in Asia," she said. "One key focus of the team here is to look at technologies that are applicable to the Asian market and promote ways of doing proof of concepts with customers here. That has been working very well, with a lot of interest from Asian stakeholders."
Pang revealed that the most discussed topic with Asian stakeholders at APIC is collaborative robotics. They are looking for ways to deploy robotics technology in markets where there is a lot of focus on productivity improvements and high labour costs. Countries such as Singapore, Australia and Japan are natural markets for such technologies.
Talking of drones, Pang said it is a very interesting topic that everyone is generally looking at. For example, in Germany, DHL has experimented with drones for delivery of time-critical goods like medicines.
We are actively looking for opportunities to test augmented reality in the Asia-Pacific region

Mei Pang, DHL
"For us in Asia, this is a slow burner," she added. "There is a lot of discussion around what pilots we can do with drones, but from a commercial business standpoint we see quite a long journey ahead because of regulatory, safety, security and privacy questions."
As far as augmented reality is concerned, Pang said this has been proven to be relatively easy to deploy. "We are actively looking for opportunities to test it in the region," she said. These include augmented reality "smart glasses" for warehouse assembly lines and product picking.
In the internet of things (IoT) space, APIC showcases maintenance on demand (MoDe) vehicles that use machine-to-machine (M2M) sensors to boost vehicle uptime by 30%, as well as driverless shuttles for faster, more efficient transportation.
Inspire, connect and engage for the future of logistics
Besides showcasing the latest in logistics trends and innovative systems, APIC serves as a regional platform for collaborative innovation between DHL, customers, industry partners and independent experts.
Since DHL is a global company, it has brought its global relationship to Asia. That's why it is collaborating with partners such as Cisco on IoT topics, with Volvo on MoDe areas and with Accenture on video analytics.
"Besides providing a platform for research, experimentation and exchange of best practices, we hope to yield many customer-centric innovations that will add to our customers' success," said Pang.
APIC will also invest in capabilities in analytics, e-commerce and last mile solutions for Asia-Pacific markets, she added.
Looking at the future of the Association of Southeast Asian Nations (Asean), Pang said Singapore, Malaysia and Thailand were poised for major growth in e-commerce and logistics. Keeping this trend in view, in January 2016 DHL announced it was expanding its operations into Thailand.
It is offering an end-to-end domestic delivery service for Thai e-commerce merchants. With this service, DHL eCommerce is offering a range of unique service options that cater to Thailand's burgeoning e-commerce market. These include next-day delivery to key urban centres, an easy-to-use e-commerce-ready portal for shipment preparation and full tracking visibility for consumers.