alex_aldo - Fotolia
UK Court of Appeal gives boost to telcos scoping 5G access points
UK court sides with telco against landowner in legal row regarding access to survey site for 5G technology
In what will surely be welcome news for operators and a disappointment for landowners, the UK Court of Appeal has ruled in favour of mobile infrastructure services company Cornerstone Telecommunications Infrastructure in its battle with The University of London regarding rights to survey sites suitable for installing telco equipment, in particular 5G-ready.
This case centres on a request by Cornerstone for access to a rooftop in the Paddington district of London owned by The University of London to undertake a survey to see whether it was an appropriate location for the installation of telecoms equipment to replace a site that Cornerstone lost for redevelopment.
The Telecoms Code in English and Welsh Law sets out a list of rights that are Code Rights, which can order a landowner to allow an operator to exercise over their land, if agreement can't be reached. The list does not include a right of entry to see whether a site is appropriate for subsequent installation.
In October 2019, the UK government announced that it was seeking to introduce legislation that would allow broadband operators to gain access to blocks of flats and apartments by circumventing unresponsive landlords.
This, it said, would be done by allowing operators to apply to a tribunal for provisional rights to enter a property and install infrastructure where a tenant has requested a service, the landlord's permission is required for that service to be delivered, and the landlord has failed to respond to repeated requests for access from an operator.
The university was appealing the UK Upper Tribunal's decision that in the case of Cornerstone, a right to survey was a Code Right and that the right to survey could be sought on an interim basis, without also seeking a permanent right to install.
The tribunal held that a right to install included all necessary steps to install and that a survey was a necessary step given the commercial cost of installing telecoms equipment. The Court of Appeal considered that doubtful. It considered whether the right to carry out works for or in connection with the installation of land would cover the right to survey to assess suitability.
Ultimately, the Court of Appeal found that Code Rights under the Telecoms Code also include the right to survey. The court also held that it is not necessary to have a substantive application for the right to install to apply for interim rights.
In its ruling, the Court of Appeal also noted that when the legislation uses an imprecise word, it was open to the court to place a strong reliance on the legislative purpose underpinning the legislation.
It found that the right to survey was a Code Right, and not, as the initial Tribunal hearing had found, because it is implicitly included within the right to install, but because a survey falls within the scope of "works" even if the survey is non-intrusive.
Following the Court of Appeal ruling, Alison Hardy, partner at law firm Ashurst, said: "Given that the roll-out of 5G is seeing operators send out many requests to conduct surveys of sites to assess suitability for installing telco equipment, this is a key decision… As the test to obtain interim rights is less stringent than for permanent rights, this could have significant implications.
"Interim rights can be sought for an indefinite period of time, so this could create a loophole in which operators seek interim rights to survey and install on sites where they feel they have a weaker argument, despite not having security of tender. Landowners may though prefer interim rights to be granted as a way of avoiding the restrictive regime for removing equipment from potential development sites. Whether that falls foul of the anti-avoidance provisions is yet to be determined."
Content Continues Below

Download this free guide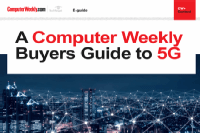 A Computer Weekly Buyers Guide to 5G
Despite the fears of many that rollouts of the next generation infrastructure would be delayed or just not be possible due mainly to the adverse economic conditions caused by Covid-19, the prospects are actually quite bright for the 5G industry in 2021. Download this EGuide to find out what enterprises need to know about 5G.