AndSus - stock.adobe.com
StreetWise gets into gear with London driverless car trials
The StreetWise consortium, led by technology startup FiveAI in partnership with insurance firm Direct Line Group and the Transport Research Laboratory, announces testing of autonomous vehicles in South London in October and November 2019
Seemingly the stuff of dreams or nightmares in equal proportion, driverless cars are coming to the streets of the UK's capital city as a tech-led consortium has announced testing of autonomous vehicles in South London.
The StreetWise consortium is an initiative funded by UK Research and Innovation (UKRI) through the Industrial Strategy Challenge Fund and part of a programme managed by the Centre for Connected and Autonomous Vehicles (CCAV).
It is led by technology startup FiveAI in partnership with insurance firm Direct Line Group and the Transport Research Laboratory (TRL).
The research trials – where highly trained safety drivers sit behind the wheel at all times – are taking place on public roads on a fixed route in two London boroughs, Croydon and Bromley, throughout October and November 2019.
In the trial, FiveAI has developed and provided the reference software stack that powers key aspects of the self-driving system.
As part of its vision to make cities safer and smarter, and to trigger what it claims will be positive change in the way we live, FiveAI accepts the huge complexity inherent in this task. It regards self-driving systems as being "mighty complex", and the real world in which they must interact with "infinitely so".
A crucial element of this is finding where autonomous vehicle systems fail, and what can be done to assure safety and in a capital-efficient manner. FiveAI first received permission to start a data-gathering exercise on real streets in August 2018.
"Shared, self-driving vehicle services promise a better way for people to get around, we'll be working with forward-thinking partners to make these services a reality in European urban environments," said FiveAI co-founder and CEO Stan Boland. "The lessons learned through StreetWise provide an important step towards that goal."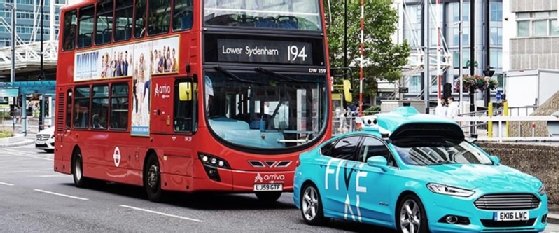 TRL is undertaking all participant research and analysis, assessing researching participants' willingness to use and pay for a shared self-driving service as well as measuring their attitudes towards safety and trust. It is also establishing the safety case for the wider StreetWise project and generating an independent database of scenarios for simulation testing.
"This is a significant milestone not only for the StreetWise consortium, but for the entire CAV sector in the UK and beyond," noted David Hynd, chief scientist at TRL.
"Automated vehicles represent the future of transport and have the potential to deliver tangible, wide-reaching benefits in relation to reduced congestion, faster and cheaper commutes, fewer collisions and cleaner air.
"We're very excited about entering this phase of the project to create credible and real-world insights on the willingness to use and attitudes towards a shared, automated service, which will go a long way to helping us understand how these services can meet the needs of users."
Direct Line Group is providing research participants. Neil Ingram, its head of motor product, added: "As technological advances continue at pace and self-driving cars become a reality, insurers need to understand how that changes risk; cars will increasingly be controlled by software rather than humans.
"Working closely with our StreetWise partners, including FiveAI and TRL, provides DLG with unique insight that will help to develop innovative insurance solutions for new tech-enabled mobility services."
Read more about autonomous vehicles
Read more on Internet of Things (IoT)