Getty Images
Keeping commuters connected on the world's longest sea crossing
CommScope's antennas remained unscathed during a gruelling storm in 2018 and continue to provide reliable mobile connectivity on China's 55km Hong Kong-Zhuhai-Macau Bridge
The Hong Kong-Zhuhai-Macau Bridge is an engineering marvel that connects people and facilitates commerce across three cities in China's Pearl River Delta. With parts of it spanning the open sea, the $20bn bridge was built to withstand the elements, including typhoons and strong winds that plague the area.
Providing mobile connectivity for tens of thousands of commuters on the 55km bridge was just as challenging. Being at sea and unsheltered, the wireless antennas had to be resistant to ultra-violet radiation as well as salt corrosion from seawater over time.
Adding to the challenge was the need for the antennas to be highly reliable, since their placement on elevated gantries would make future access extremely difficult. Furthermore, relocating devices or adding equipment after they were commissioned was not allowed due to strict security rules.
As many of the elevated gantries were located as far as 3km apart, providing good all-band coverage for China's major mobile operators – China Mobile, China Telecom and China Unicom – was potentially difficult as well.
Plus, the number of antennas, which must look good and meet wind resistance requirements at the same time, had to be kept to the minimum.
CommScope, a network infrastructure supplier, was chosen to install antennas required for mobile coverage on the Hong Kong-Zhuhai-Macau Bridge, following its success with similar projects like the Donghai Bridge in Hangzhou Bay.
As required by the bridge operator, CommScope supplied over 110 multiband antennas that fitted the bill in terms of the size, dimension, appearance, colour and support for 2G, 3G and 4G network bands.
Sam Lin, sales director for wireless service provider for Greater China and Korea at CommScope Asia-Pacific, said the reliability of CommScope's antennas was a clincher.
According to Lin, the antennas have been put through their paces in environmental experiments, based on standards higher than those set by the International Electrotechnical Commission.
"Design and environmental inspections are performed on the antennas so their reliability and lifespan are fully guaranteed," Lin said.
Lin said because the bridge extends to the borders of Macau and Zhuhai, where channel interface between mobile operators exists, CommScope's antennas have also been able to overcome such interference and ensure wireless reception remains strong.
But CommScope's contribution to the success of the Hong Kong-Zhuhai-Macau Bridge project did not end there. Besides supplying 25km of leaky cable to provide coverage to parts of the road system that are underwater, it also set up a comprehensive cabling system at Zhuhai Port.
"A comprehensive cabling system is the nervous system of the whole port," Lin said. "It is responsible for transmitting data, voice messages, text and graphics, images, and multimedia information and accommodating the high-speed broadband.
"In other words, a comprehensive cabling system needs to use a 10-gigabit backbone network and 100/1000 MHz desktop switch; this is the only way to effectively fulfil the transmission of information within the network."
Read more about network infrastructure in APAC
The first test of CommScope's promises in the high-profile project came on 16 September 2018 when Category 5 storm Typhoon Mangkhut hit Zhuhai after wreaking havoc in the Philippines where widespread destruction was reported.
The Hong Kong-Zhuhai-Macau Bridge remained unscathed during the storm and monitoring information from the bridge showed that the bridge was safe and normal. The high- and low-voltage power supply and distribution systems were also operating normally.
CommScope's antennas were being challenged as well, and appeared to be functional, Lin said.
Lin noted that the antennas used for the project have helped the three mobile operators deliver the required network performance so that commuters can continue to benefit from the ability to be connected on the move.
"By improving commuters' wireless experience on the bridge, both in terms of coverage and reliability, the network operators and bridge operator can harness a lucrative revenue stream. This also supports the authorities' vision of transforming the region into a connected economic hub," added Lin.

Download this free guide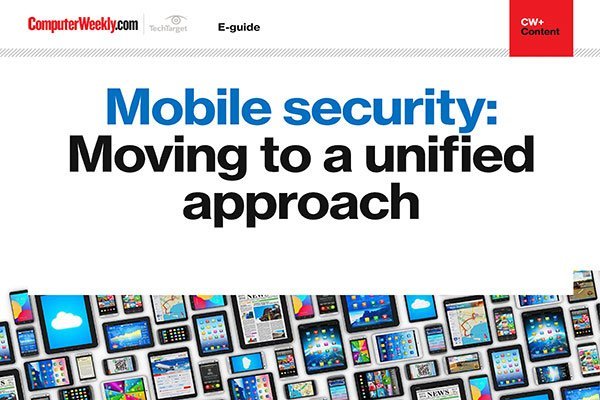 Staying safe and secure whilst on the go
Learn how to keep those pesky hackers and scammers away from your mobile devices with these 6 articles on how to improve your mobile security.
Read more on Mobile networks