robynmac - stock.adobe.com
M&A in action: How Majestic Wine paired with Naked Wines to fuel cloud-led digital transformation
Find out how the acquisition of online-only wine retailer Naked Wines in 2015 has shaped the digital transformation plans of its parent company Majestic Wine
As the UK retail market braces itself for another year of uncertainty and struggle, a number of bricks and mortar retailers are turning to technology to help streamline their operations and build out their online shopping capabilities.

Download this free guide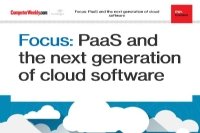 How to PaaS with flying colours
See how your organisation can accelerate a move off-premise with the help of PaaS.
And store-based specialist wine retailer Majestic Wine is no different, having moved to acquire its online-only rival Naked Wines in 2015 for £70m – not only to increase its market-share locally and overseas, but to help fast-track its own digital transformation plans as well.
Naked Wines operates on a subscription-like model, whereby customers pay £20 a month into their account, which is used to fund the production of wines by independent producers.
The end products are then made available to Naked Wines subscribers to buy on an exclusive basis for around 25-to-50% less than an equivalent supermarket offering,
At the time of the Majestic acquisition, Naked Wines was less than 10 years old, but had already established itself as a high-growth business, with annual sales in excess of £80m. It was also growing at a rate of 40% year-over-year, with a break-even forecast of March 2016.
Fast forward to 2018, and the Majestic Wine Group's year in review document suggests Naked Wines had become the organisation's second most profitable brand of the four that make it up, posting earnings before tax of £8.7m against sales of £156.1m.
High-growth acquisition target
Earnings aside, the organisation also had a number of other elements that marked it out as a compelling acquisition target. These include a CRM system Majestic, hailed as instrumental in helping the firm create a growing and loyal, recurring revenue-generating subscriber base, and a cloud-savvy team of techies.
"Naked Wines was built with technology embedded in the company from the start," Majestic Wine IT development manager Rob Kay tells Computer Weekly.
Its in-house teams created the technology stacks that underpinned its websites, its call centres and other support services, and – from day one – they all ran in the cloud, relying initially on Amazon Web Services' (AWS) compute and storage services to power them.
This model had paved the way for the Norwich-based firm to expand its business interests to the US and Australia, too, which would have been practically and financially harder to do if it relied on on-premise servers and storage systems to run its business, said Kay.
By comparison, its parent company had a more restrictive, traditional and mainframe-reliant IT setup. "For a lot of retailers, technology has never been high on the list of [investment priorities], at least not until very recently, and Majestic Wines is quite similar in that respect," says Kay.
Read more about retail cloud trends
He joined Majestic three months after the acquisition, in September 2015, where the onus was on getting the firm to modernise its technology strategy, so that it would be more in keeping with the Naked Wines way of doing things. Primarily, that meant helping the firm make better use of its customer data, while bringing together their divergent IT systems.
"We've been slowly migrating everything about the Majestic business, which started with building a data warehouse because they had no concept of what that was," says Kay.
"Over the last three years – we've also migrated them onto [the Naked Wines] e-commerce platform." This is another offering the firm created in-house that makes liberal use of AWS technologies to keep it up and running.
Chief among them is the AWS Elastic Beanstalk, a service used to ease the deployment of web apps by making the underlying compute, storage and load-balancing resources easier to orchestrate, and the Amazon Relational Database Service (RDS).
"In short, what this means is we now have all of the customer data and order data all in one place, in the cloud," says Kay.
The migration has brought business agility benefits to Majestic, he says. "We were hamstrung by technology in Majestic three years ago, because we were unable to move quickly but we're not anymore."
Faster response times
For example, since moving Majestic over to the new cloud-based e-commerce platform, the company is now able to respond more quickly to changes in customer wine-buying habits, and no longer has to rely on over-provisioning its infrastructure during peak trading periods.
"The busiest time of the year for us is the week before Christmas, but during the first week of January, no-one really wants wine, and we not have the capability to spend less on our infrastructure in January than we did in December," he says.
At the time of writing, the company still has "some datacentres" in operation, and it is now in the throes of migrating a number of its legacy applications to the cloud too – primarily for security management reasons.
"That is one of the greater concerns – that things that are sat in a datacentre can't be centrally managed. Our preference is to use the services Amazon provides so we don't have to worry about those things," he says.
Migrate to innovate
At present, there is still some distance left for Majestic Wine to run on its migration journey, but much of the "heavy-lifting" has been completed, according to Kay. "We haven't quite gone from the mainframe yet, but that's our migration process and we've done the core of it so far.
"One way of looking at it is like a tree: we've chopped off the really big roots, but there are some smaller ones still clinging on."
And with the "core" now taken care of, it means the company is now better positioned to experiment with emerging technologies and use its data to enhance and improve the wine-buying experience for both its in-store and online customers.
By recommending wines, for example, based on previous purchases or what other customers have bought, and making it easier for customers to find wines in-store they might like.
"Historically, if you've walked into a Majestic shop, you've seen displays that say, 'here are all the French wines,' and that is great if you are a top wine buff, but – generally – people go by flavours and know they like crisp and fruity wines, for example," he says.
"So it is about using technology to help guide them to that, and using technology to help find the wines the like online, but also to provide a crossover into our stores too."
Generating recommendations
On the Naked Wines side, this has involved introducing machine learning elements to help generate recommendations for customers who need a little steer on what wines to buy.
"We see huge potential [to do more] here and accelerate our ability to use the data we have and fit that into a model that then says 'we know you're really going to like these wines', or, if the customer comes to the site and already knows they want six bottles of a certain wine, but asks for our help in what else to select fill a case of 12 bottles," says Kay.
The firm is also trialling the use of machine learning tools in its customer contact centres too, where the bulk of the queries fired the company's way are email-based.
"We're trialling some stuff at the minute to see how well we can infer meaning from customer emails and make sure they get to the right people. It is by no means simple, but we can see some potential here for sure," he says.
At the same time, Majestic is also looking at the tweaks it needs to make to its existing platforms and services to ensure they can continue to keep pace with whatever challenges the retail market throws up for it next.
"We've done a lot of work to get Majestic off the really old stuff, and we're continuing to modernise [our IT estate] as well, by heading down the serverless and microservices route," says Kay.
"So we'll have even fewer servers to manage, less storage to worry about, which is definitely where we will be going. That will be an on-going process, and I'm not sure it will ever stop."
Read more on Infrastructure-as-a-Service (IaaS)