Fintechs advised on how to work with big banks
Advice backed by the government for fintechs on how to engage with traditional finance firms is published
A set of guidelines to help financial technology (fintech) companies engage with traditional finance firms in the best way has been published with a government rubber stamp and input from the big banks.
The government-backed Fintech Delivery Panel, which is run by Tech Nation, gives fintechs guidance such as being clear on the business challenge their products address.
The publicly available specification, PAS 201:2018 Supporting fintechs in engaging with financial institutions, had input from the Royal Bank of Scotland, Barclays, HSBC UK, Lloyds Banking Group and Santander.
John Glen, member of Parliament and economic secretary to the treasury, said: "To be the best in the world, we need to make it as easy as possible for newcomers to collaborate with the bigger players. That's why we helped to set up the Fintech Delivery Panel, and thanks to the guidelines published today the industry will be able to work closer together, benefiting customers across the country."
The PAS advised that fintechs should make it clear if they want to partner with financial services firms or sell to them. "If your goal is to partner or collaborate with a financial institution, tweak your pitch to represent this fact rather than using your customer-facing pitch," it said.
Fintechs should also "keep an eye on the future to ensure potential partners understand the long-term relevance of your solution".
The guide provides commercial advice as well as information about checks and controls that need to be satisfied or business to meet tough regulatory demands. This includes advice on data gathering, due-diligence, on-boarding, commercial and contractual processes, as well as data protection and security.
Anil Stocker, CEO and co-founder at peer-to-peer lender MarketInvoice, said: "There is a lot of guidance that can really help young fintechs. For me, culture is key. Both parties need to know and agree on a central mission in partnering. In our case, it was always about ensuring the highest level of customer service in helping UK businesses."
Content Continues Below

Download this free guide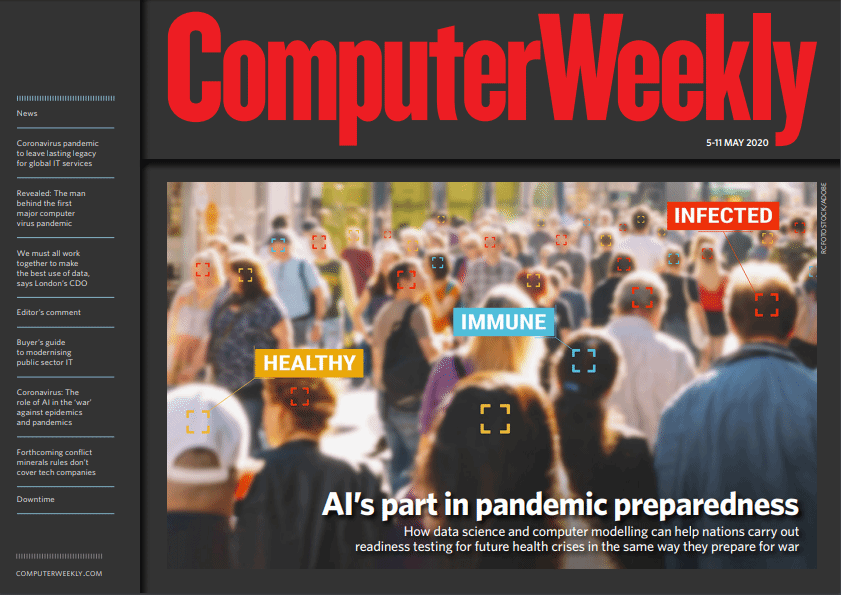 The role of AI in the war against pandemics
We look at how AI and data science are supporting the global push to deal with the coronavirus pandemic. We reveal, and talk to, the man behind the world's first computer virus pandemic, the Love Bug. And we examine how the IT services market will change as a result of the current crisis. Read this CW E-Zine issue now.
Read more on IT for financial services