kirill_makarov - stock.adobe.com
Rentokil robot Trevor kills off mundane processes
Pest control firm has deployed artificial intelligence robots to take out manual processes and progress its learning organisation approach
Rentokil has pressed into service a group of software robots, collectively called "Trevor", to automate mundane financial clerical and other business process tasks.
Kris Hampson, divisional finance director at Rentokil Initial, told Computer Weekly how he had engaged artificial intelligence (AI) firm and Microsoft partner Thoughtonomy as part of the company's continuous process efficiency mission.
The firm has a long history in pest control, and was originally the brainchild of Harold Maxwell-Lefroy, a professor of chemistry at Imperial College, London who accidentally killed himself in pursuit of his science in 1925 – the same year he founded Rentokil, which he would have preferred to have called Entokill.
Nine decades on and the company – which has a mergers and acquisitions history that includes the 1903-founded laundry and washrooms business Initial, part of what had been the BET conglomerate – still sees itself as forward-thinking.
"It goes back to our history, in a sense," says Hampson, "in that although we not a tech startup, we are very conscious to remain current. We fought hard to get back into the FTSE 100 index in 2017, and we consider that our rightful place."
Hampson says the company is focused on recruiting and developing the best pest control technicians in the market. "The key to that is learning," he says. "If you teach employees to look after customers, customers, signing annual contracts, will stay."
He says AI, used to automate manual processes, is critical to freeing up time for training. "We don't like inefficiency, and we look to have a low-cost operating model that nevertheless provides the best customer service we can," he adds.
The company is looking to automate as much of the on-site digital administration that its staff have to do in the field with their laptops or smartphones, as possible.
Pest control is a very competitive business, says Hampson. "There are few barriers to entry. A man in a van, with pest control chemicals, can do it. But it is a skilled job. You want to kill rats, but not cats, dogs or owls."
"We wanted to take away the 'robots will take my job' thing. Instead, Trevor will make your job better"

Kris Hampson, Rentokil Initial
Hampson makes the more general point that all CIOs and CFOs are desperate to take manual processes out of their business. "Human beings were not put on this planet to read an email and ask a credit company to make a check on a customer," he says. "Or, within a finance team, to run several hundred month-end reports manually."
At Rentokil, software robots now do those jobs. And their collective public face, within the company, is Trevor.
"We have made Trevor a public figure within the organisation," says Hampson. "We wanted to take away the 'robots will take my job' thing. Instead, Trevor will make your job better."
Trevor has got his own email address and icon, says Hampson. "He is part of the parlance. We now ask in meetings: 'can Trevor do that'? It's a non-aggressive, non-challenging name. Have you ever heard of a Bond villain called Trevor? No. The only Trevor I know is a bookshop owner in Wigan, where I come from."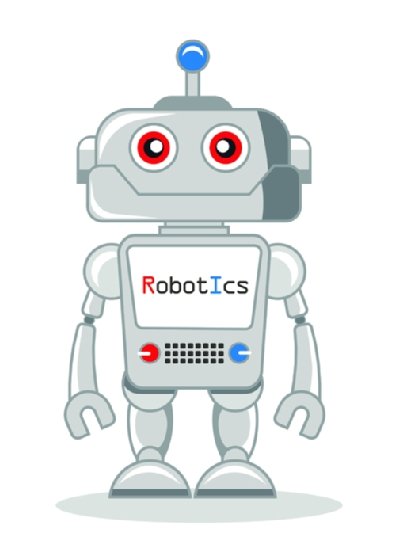 Hampson relates how IT at Rentokil was looking at ways of increasing automation in 2017, tried doing it internally, and then came across Microsoft and London-based company Thoughtonomy, which was set up in 2013.
Rentokil started working with the supplier in earnest in September and October 2017, and after nine months had deployed a group of robots on eight different business processes, starting with credit checking.
A more advanced example he gives is of a supermarket chain client to which Rentokil has recommended improvements to its property. Synching the Rentokil and client databases to keep track of what has been done is now delegated to Trevor as a routine task.
Thoughtonomy bills itself as an "intelligent automation platform provider", offering AI functionality within a software-as-a-service platform.
Its Virtual Workforce Evolution Edition is designed and built to operate on the Microsoft Azure cloud platform. As well as Thoughtonomy's own proprietary AI algorithms, the platform also uses Azure Cognitive Services, the company says.
Evolution Edition is said to provide "capabilities which include the ability to understand, interpret, translate and structure information, as well as interact with human workers in natural language. This underpins the delivery of digital labour to organisations of all sizes, across all industries, who are able to use virtual workers to replicate tasks across all business departments and functions, with each virtual worker able to deliver the workload of up to 15 human knowledge workers".
Read more about AI-driven automation
Although it uses Microsoft Navision (now Dynamics) as its general ledger and has a Microsoft-based, in-house contract management system, Rentokil is, says Hampson, "one of biggest users of Google applications outside of Google".
The company's use of Google forms has given it the advantage of having a great deal of structured data, which provides a "long list of automation processes to do", he says.
From Thoughtonomy, Rentokil initially procured three robots and a training package, the upshot of which was that three processes were robotised and two employees redeployed. The processes included the credit checking process and the entering of transactions in the sales ledger, which is now done overnight rather than having someone come into work to press a button.
But the company is proceeding with caution. "We are picking low-risk things to do and building from there," says Hampson. "What happens if the robot falls over and you've redirected time or resource? However, we have had 97% uptime with Thoughtonomy."
He adds: "We have cleared out a team and reinvested that resource. So, in nine months, we have taken out a team with no loss of service. And it has been fascinating to tell our sales people they can do credit checks at 9pm, then avoid having to visit bad payers. Do we know where AI will take Rentokil? Not yet, but it is promising."
Read more on Artificial intelligence, automation and robotics